1. Report wellness with the smartphone app
1.1 Open the report menu by clicking on the large plus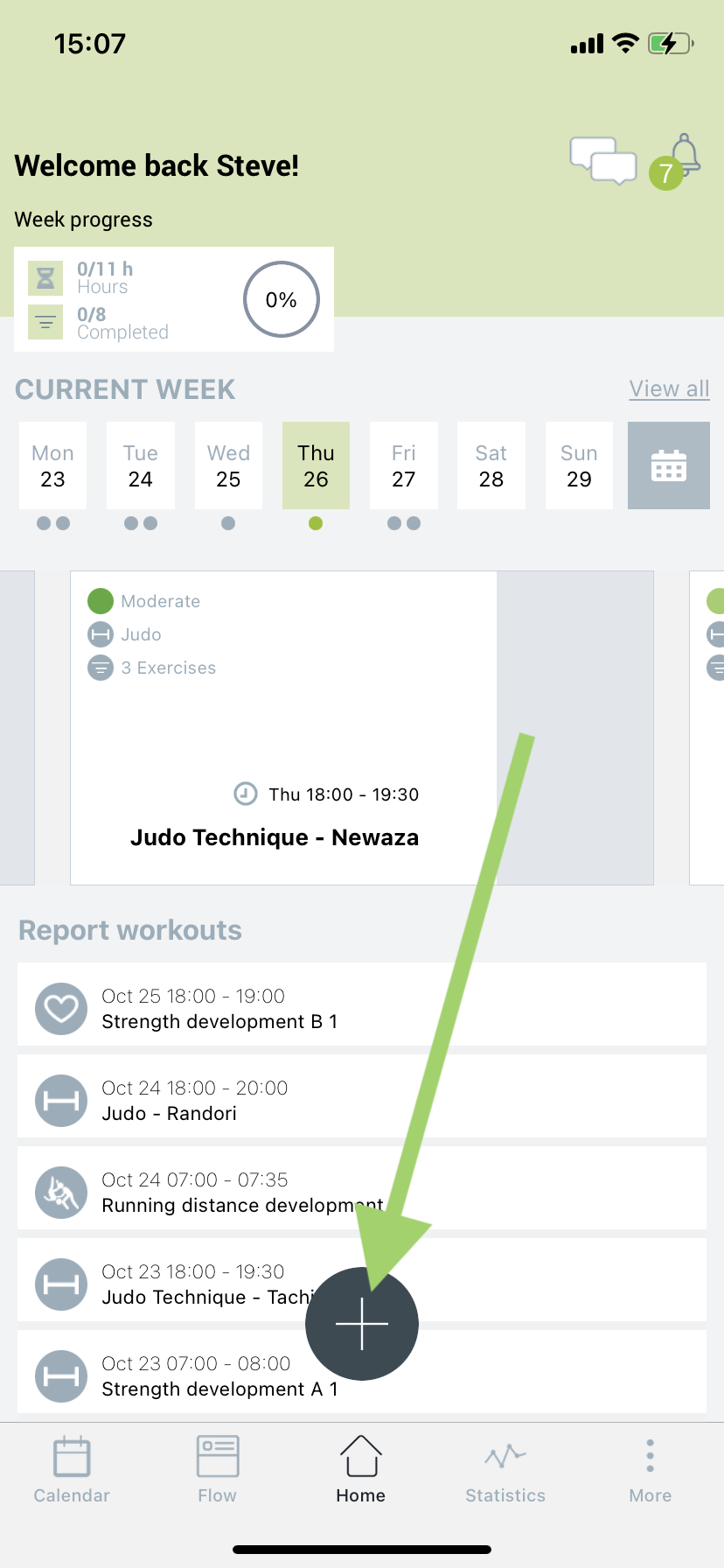 1.2 Click on Wellness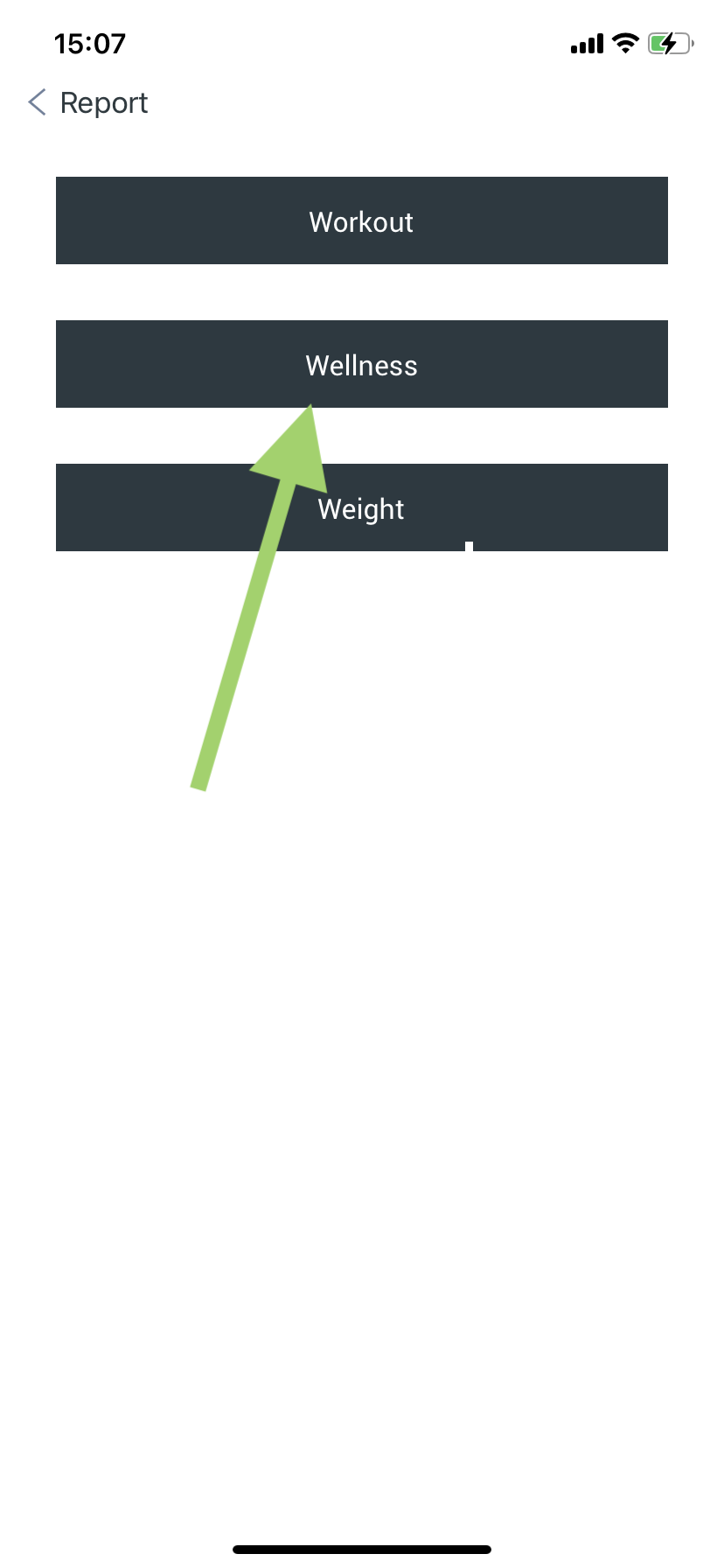 1.3 Fill out your wellness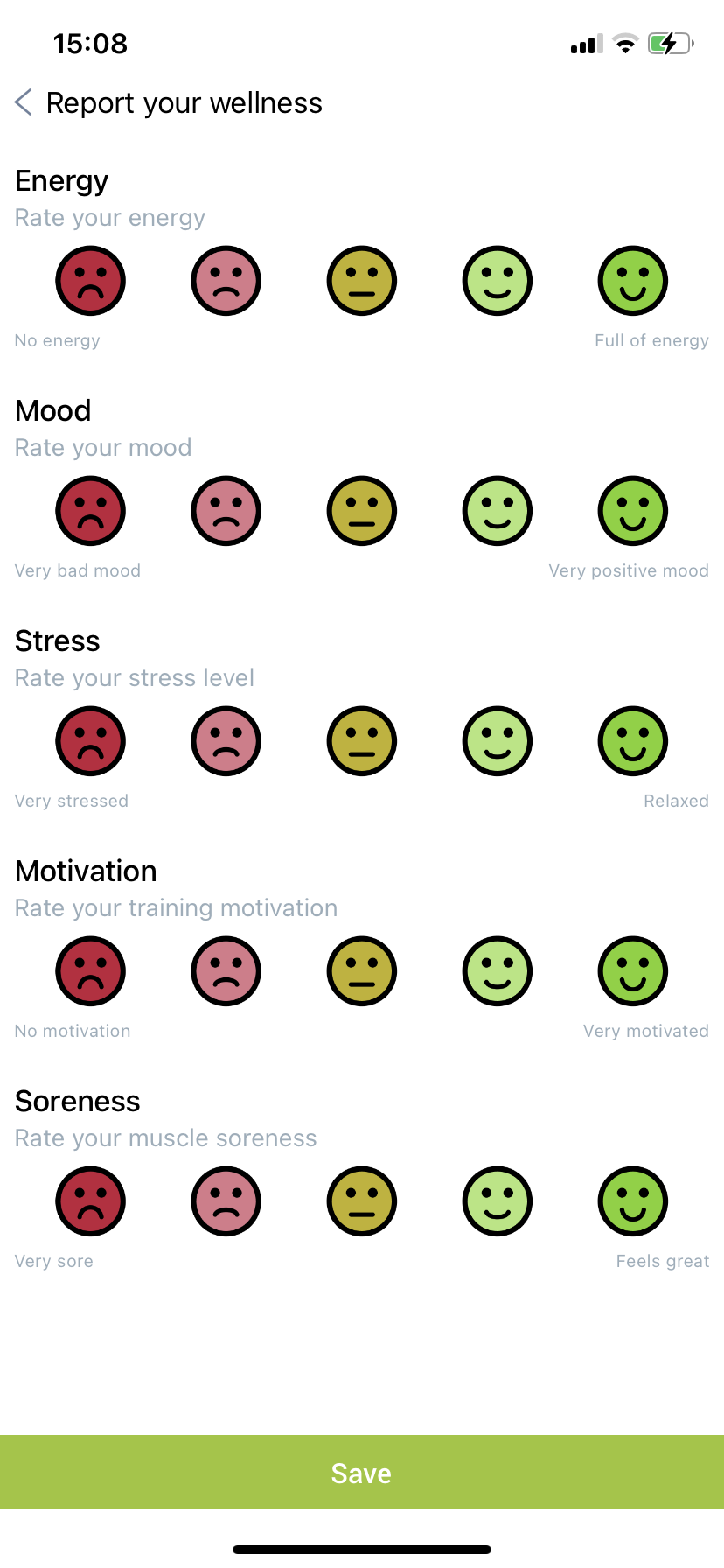 1.4 View your wellness data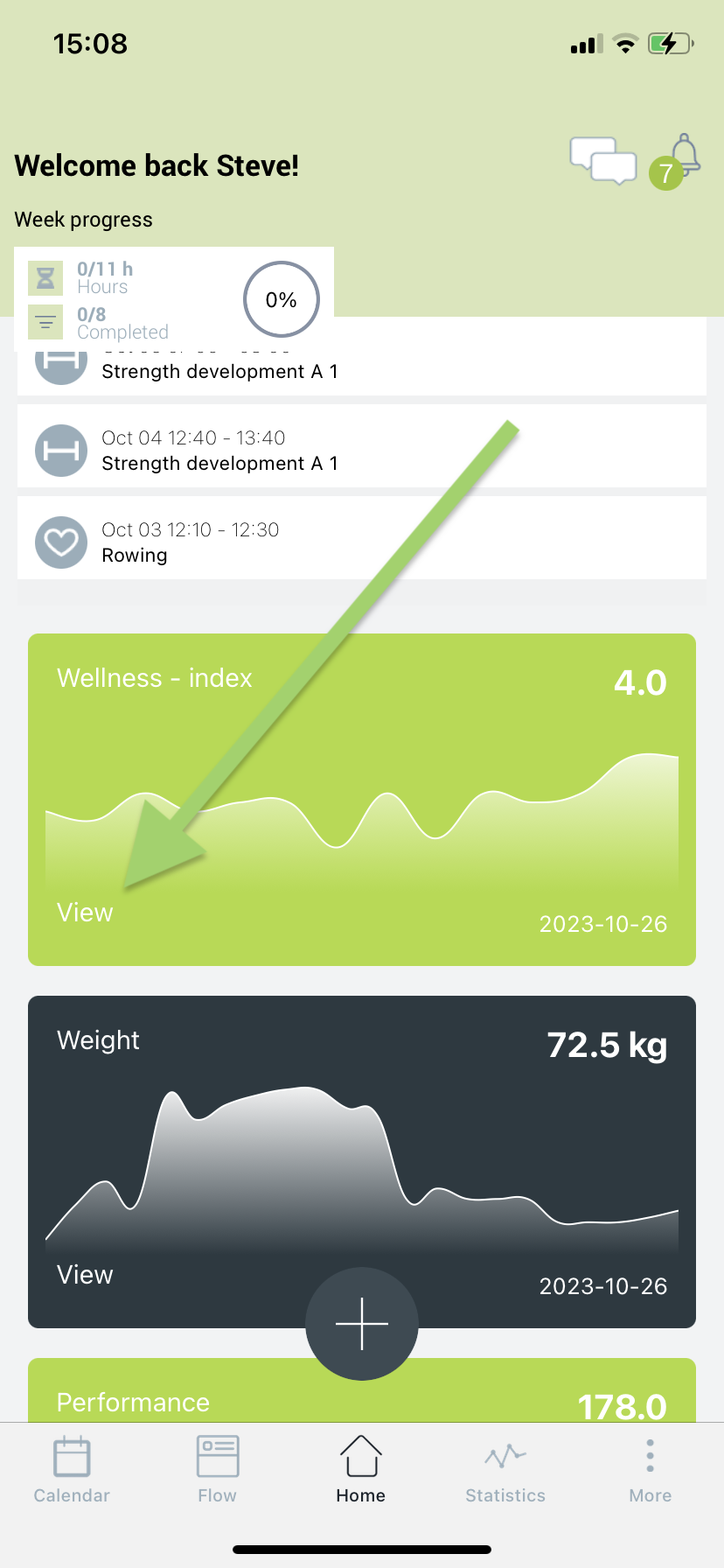 Scroll down to the wellness card and click on view. You can also view your wellness data in the statistics tab.
1.5 Enable daily wellness reminder
To help you remember to report your wellness you can enable a daily notifications in the app settings.
2. Report wellness with your web browser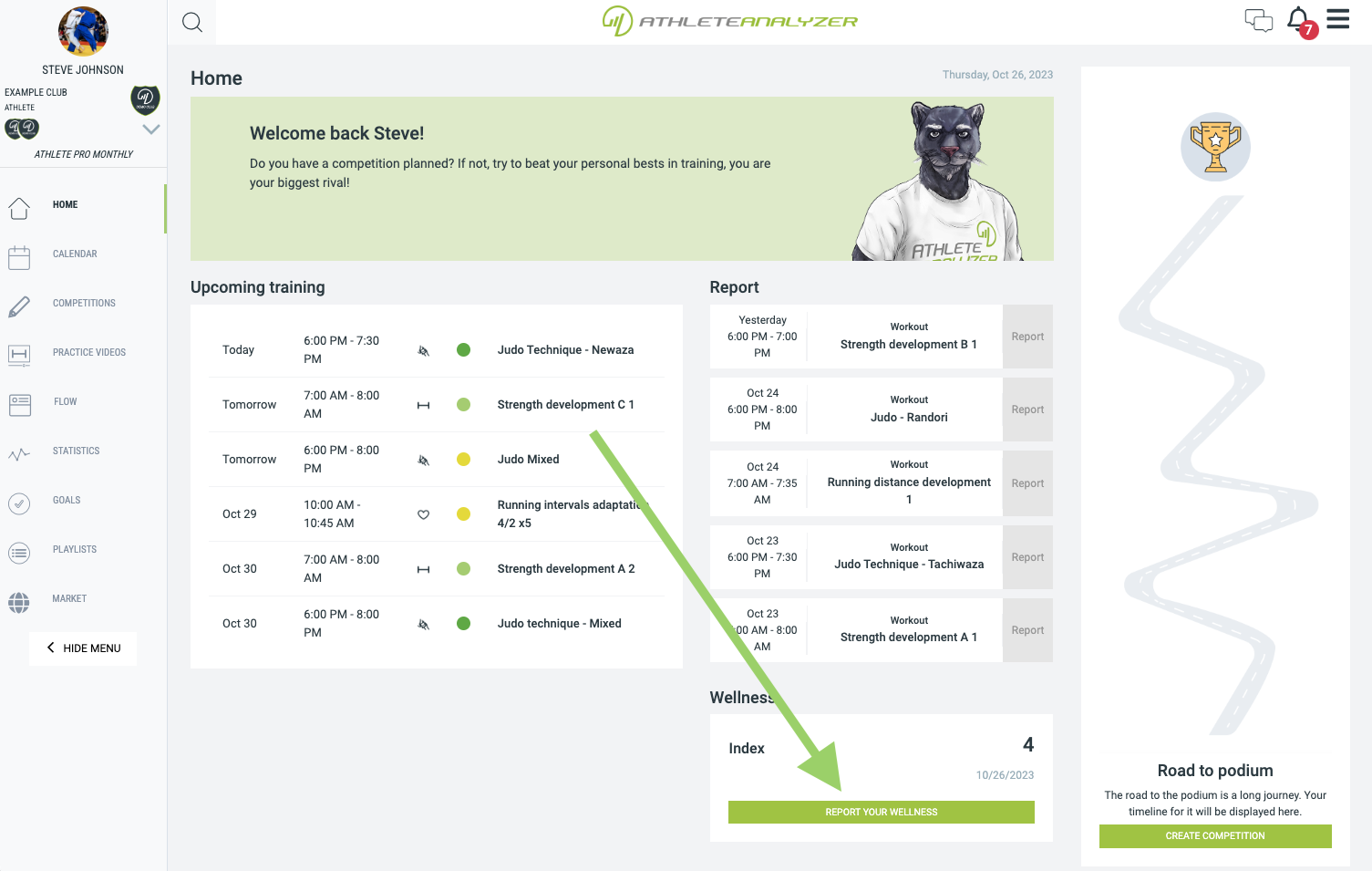 Click on "Report wellness" from your home screen.