This article describes how to add a video to an exercise. Add videos to exercises in order to demonstrate how the athlete should perform the exercise.
1. Click on select video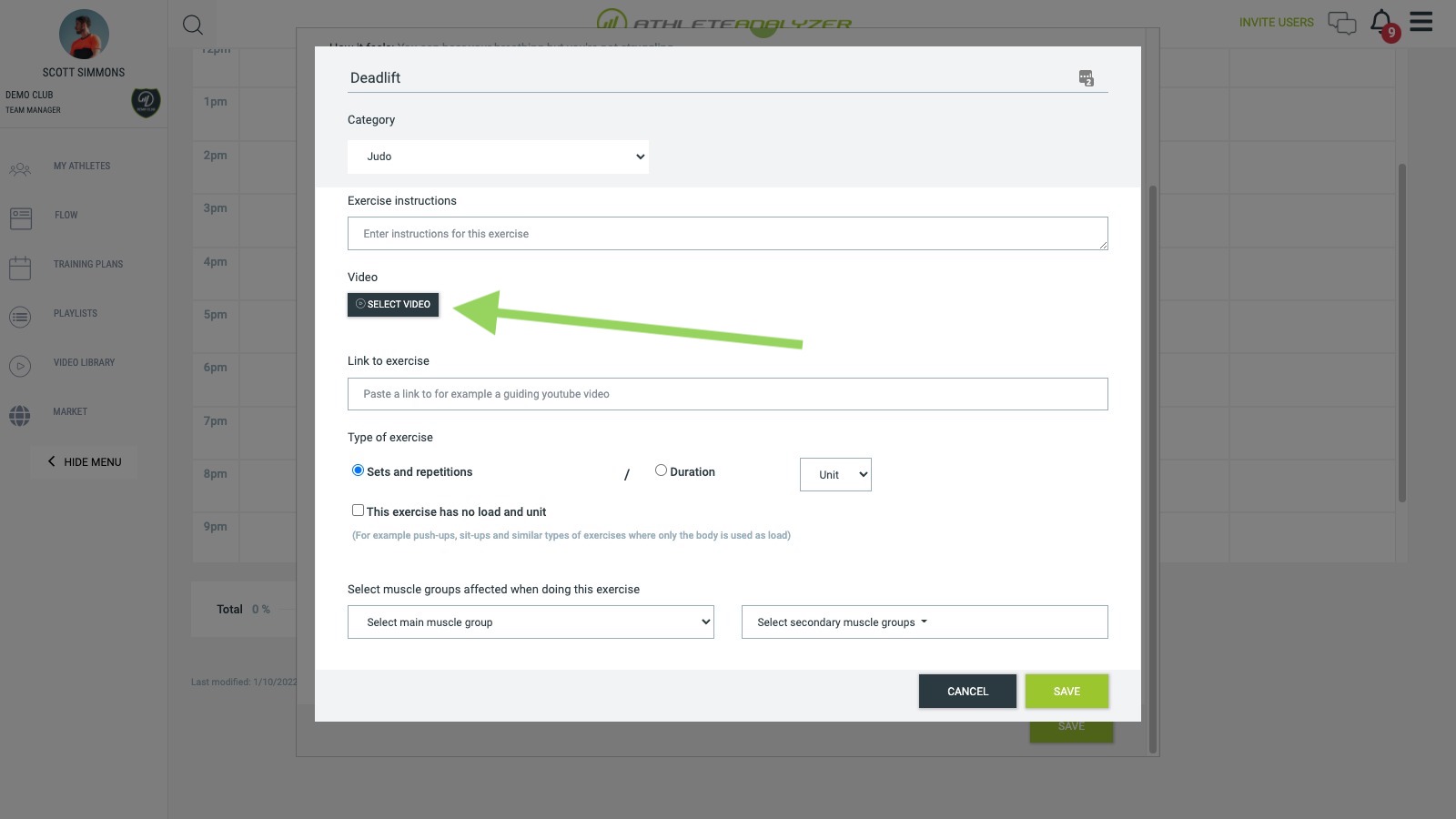 When creating a new exercise or editing an existing one. Click on "Select video" to begin.
2. Select or upload a video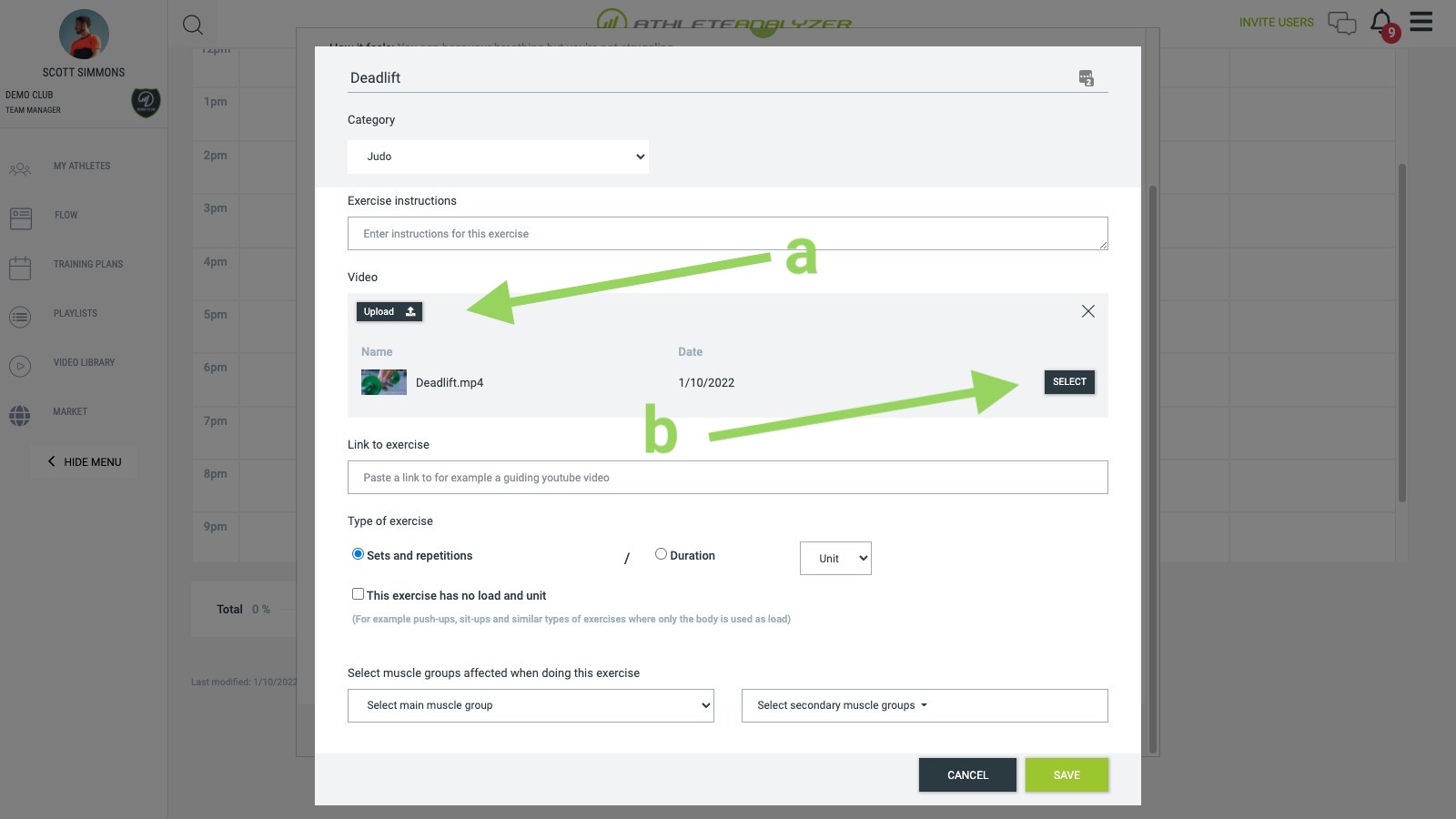 a - Click on upload if you want to upload new exercise
b - Click on select to use an already uploaded exercise
3. Save exercise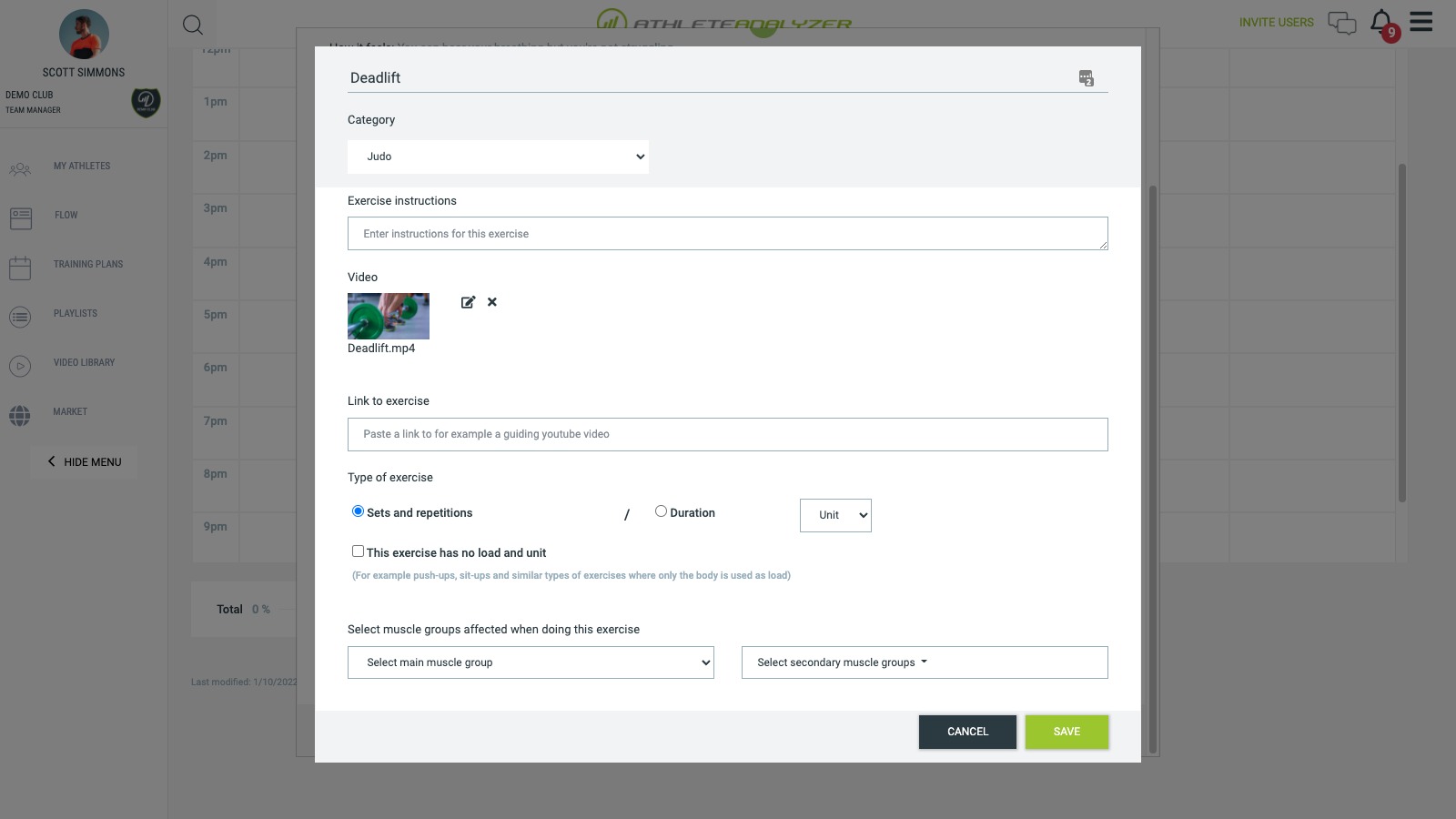 How the video will be displayed
Athletes can view your video on the web or in their App.