Member of your team can interact with each other. That means that all coaches in your team can access all athletes in your team.
1. Go to manage team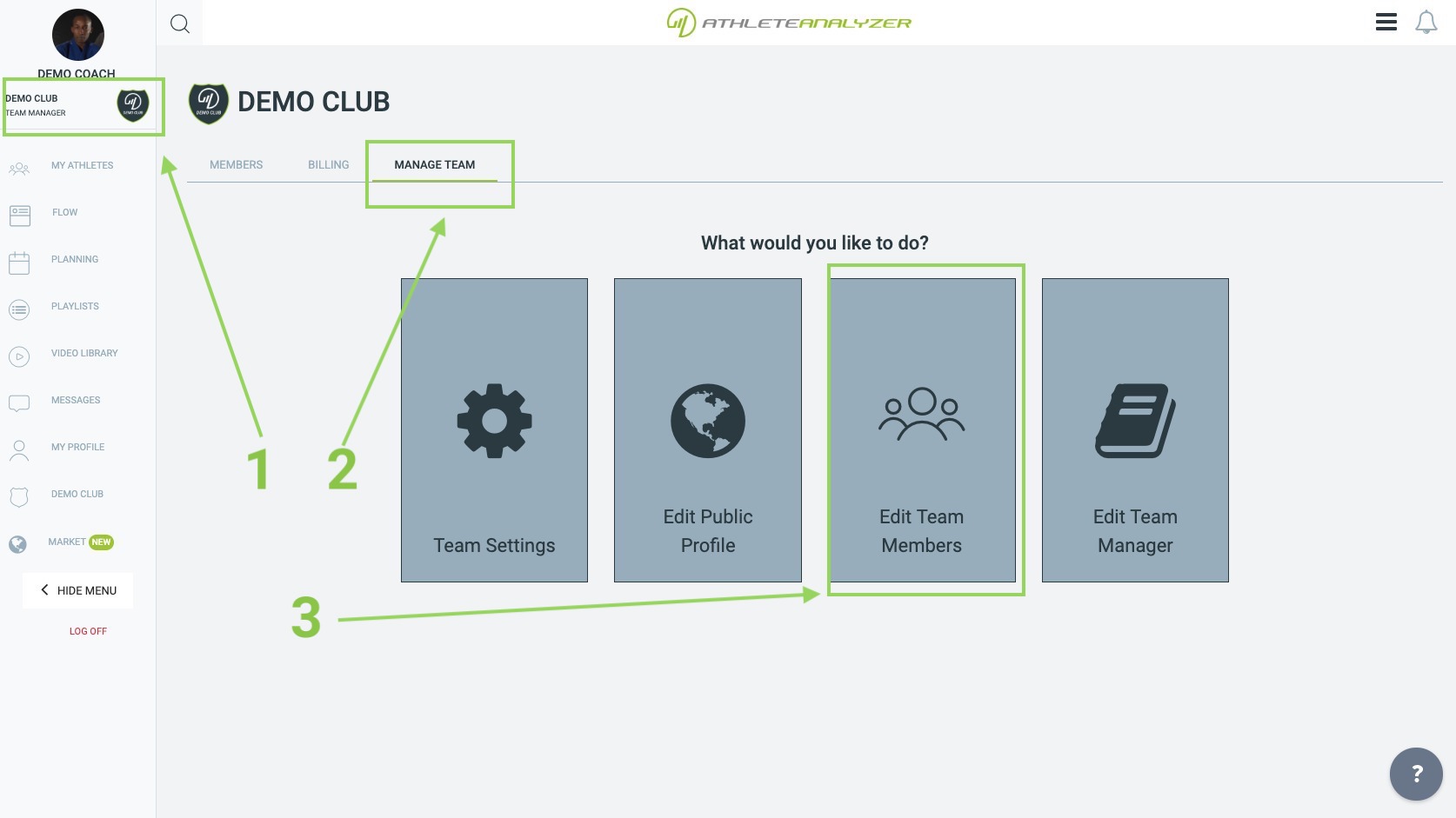 Open your team by clicking on it in the left menu
Go to tab "Manage Team"
Click on "Edit Team Members"
2. Invite Members
You can either invite new users to your team or invite existing users.
2.1 Invite new users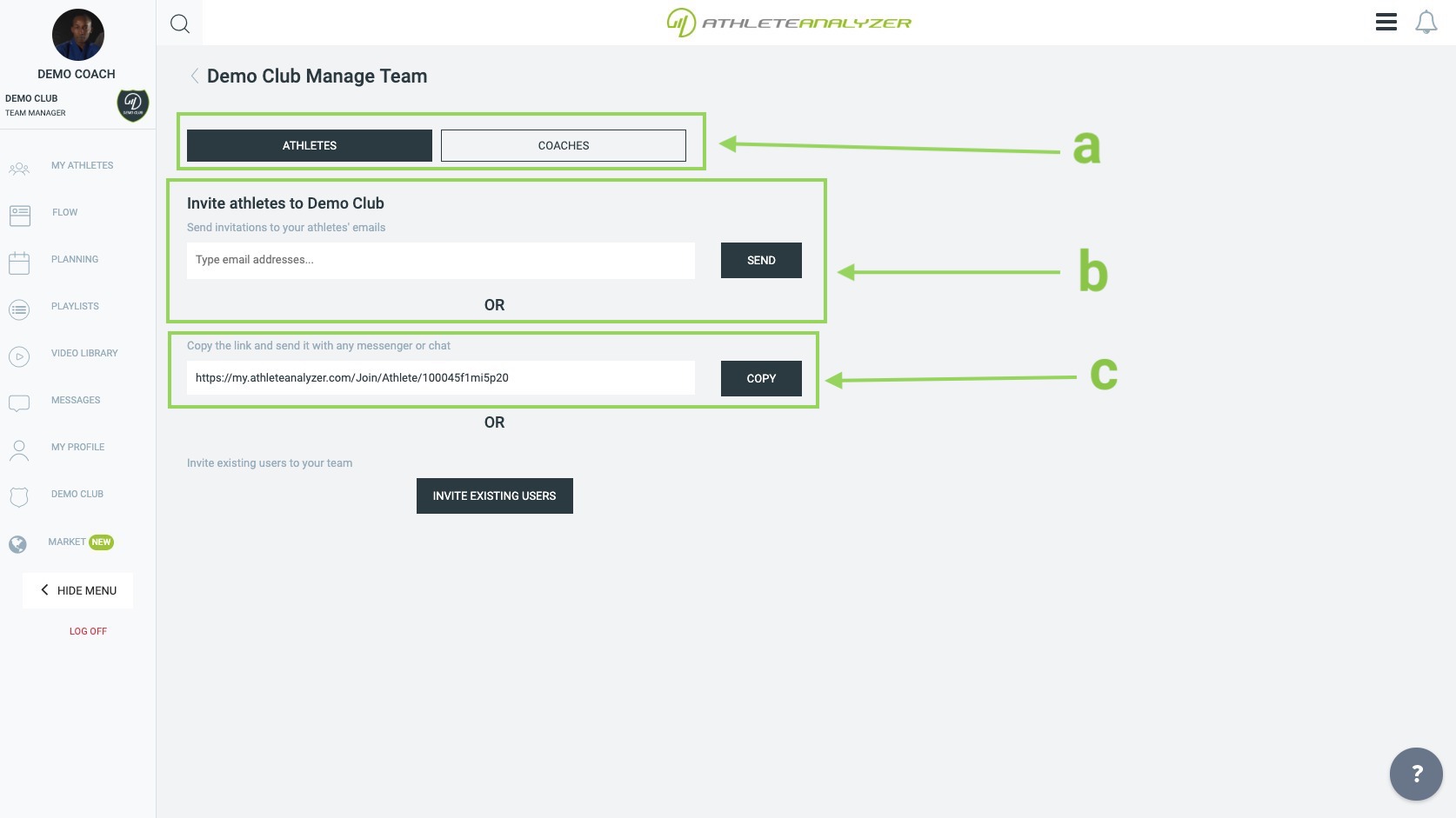 a. First select if you want to invite a new coach or athlete
b. If you know the email address to the person you want to invite, you can type it here and send an email containing instructions for creating a new account.
c. You can also invite new users via your own personal invite link. Just share the link with persons you would like to invite. The link can for example be shared via Whatsapp, Facebook Messenger or Email.
2.2 Invite existing users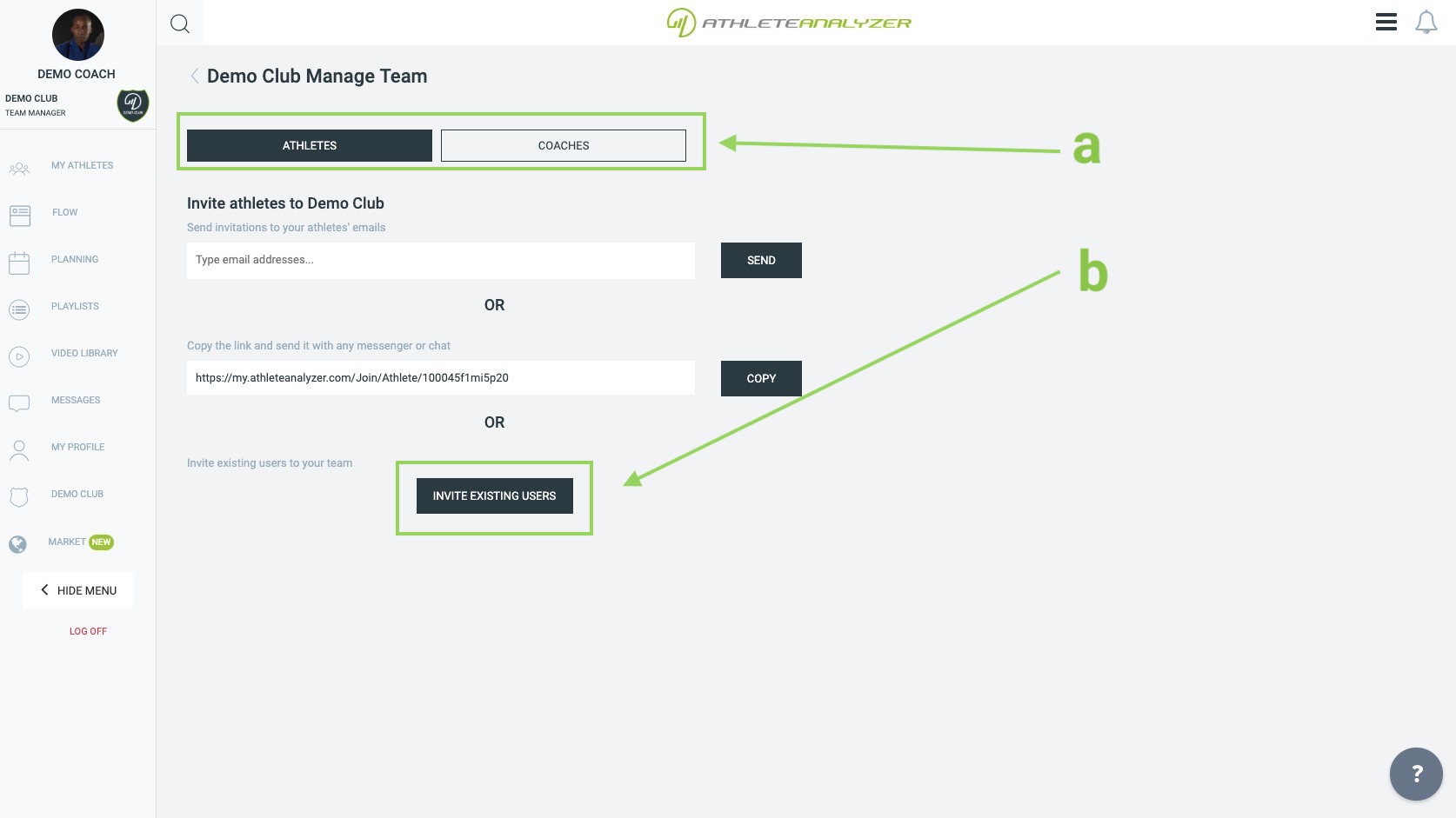 a. First select if you want to invite a new coach or athlete
b. Click on "Invite Existing Users". You can search for and send invitations to your team to existing Athlete Analyzer users.


Team Invite
When new users open you invite they will come to your team's sign up page. After they sign up will they become a member of your team.

If you have selected that you want to approve each new member then you need to accept their request before they new user becomes a member of your team. Requests to join your team are displayed in your notifications.