All members of your team need to have a valid subscription to use Athlete Analyzer. After you have purchase a team subscription you might need to assign subscription to the members of you team.

We try to assign subscription automatically when new users join your team but in some cases you need to it manually.
1. Go to your Team page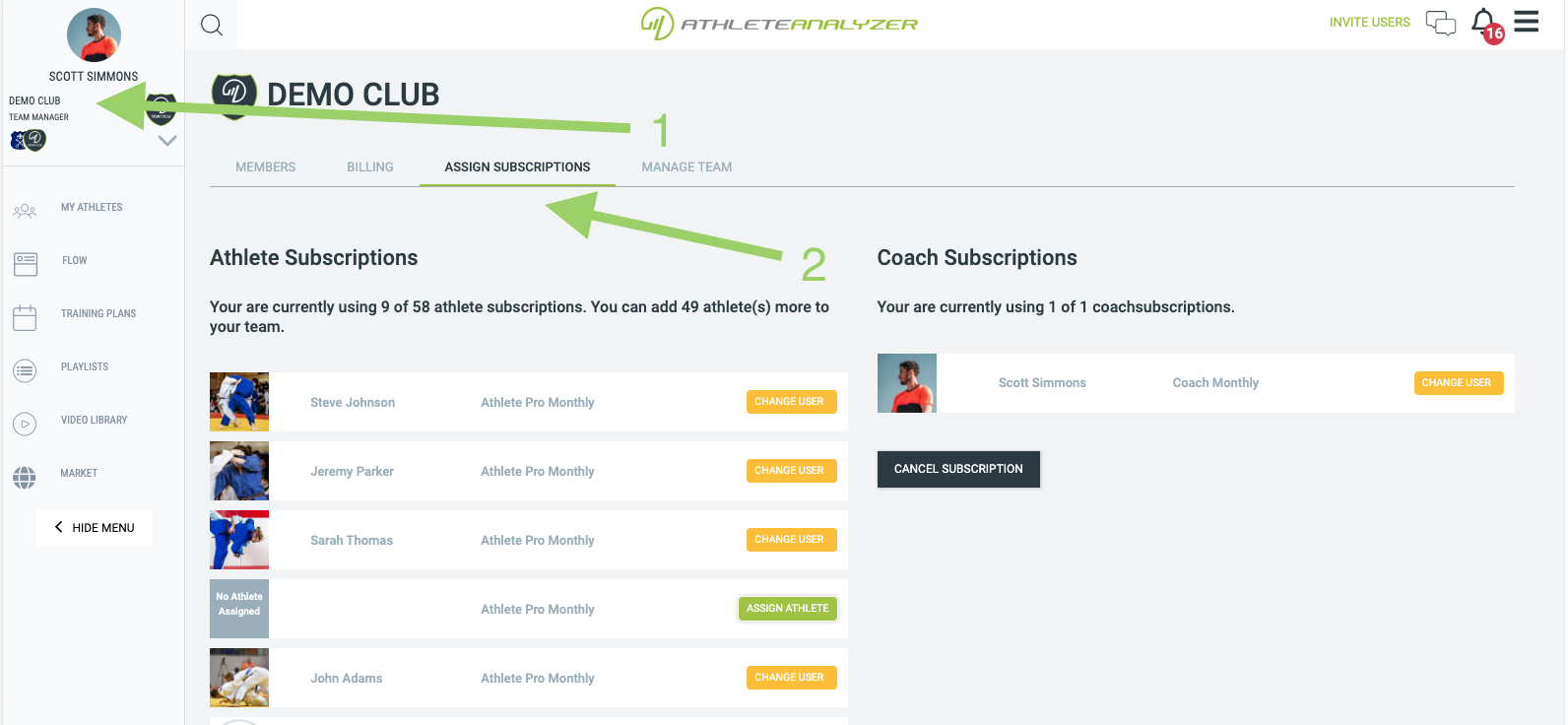 Click on you Team's name at the top left
Click on "Assign subscriptions"
2. Assign Subscription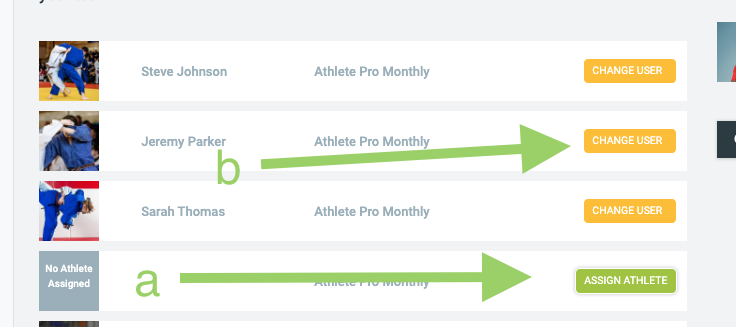 a. Click on Assign Athlete or Assign coach. Select the users you want to assign the subscription to in the list. Finish by clicking Save.
b. If you want to assign a subscription to another user. Click on change user and then assign it another user.
Please note, you can only assign subscriptions to users that are members of your team, you are either friends with, or have access to as coach.