1. Report your weight
1.1 Open the report menu by clicking on the large plus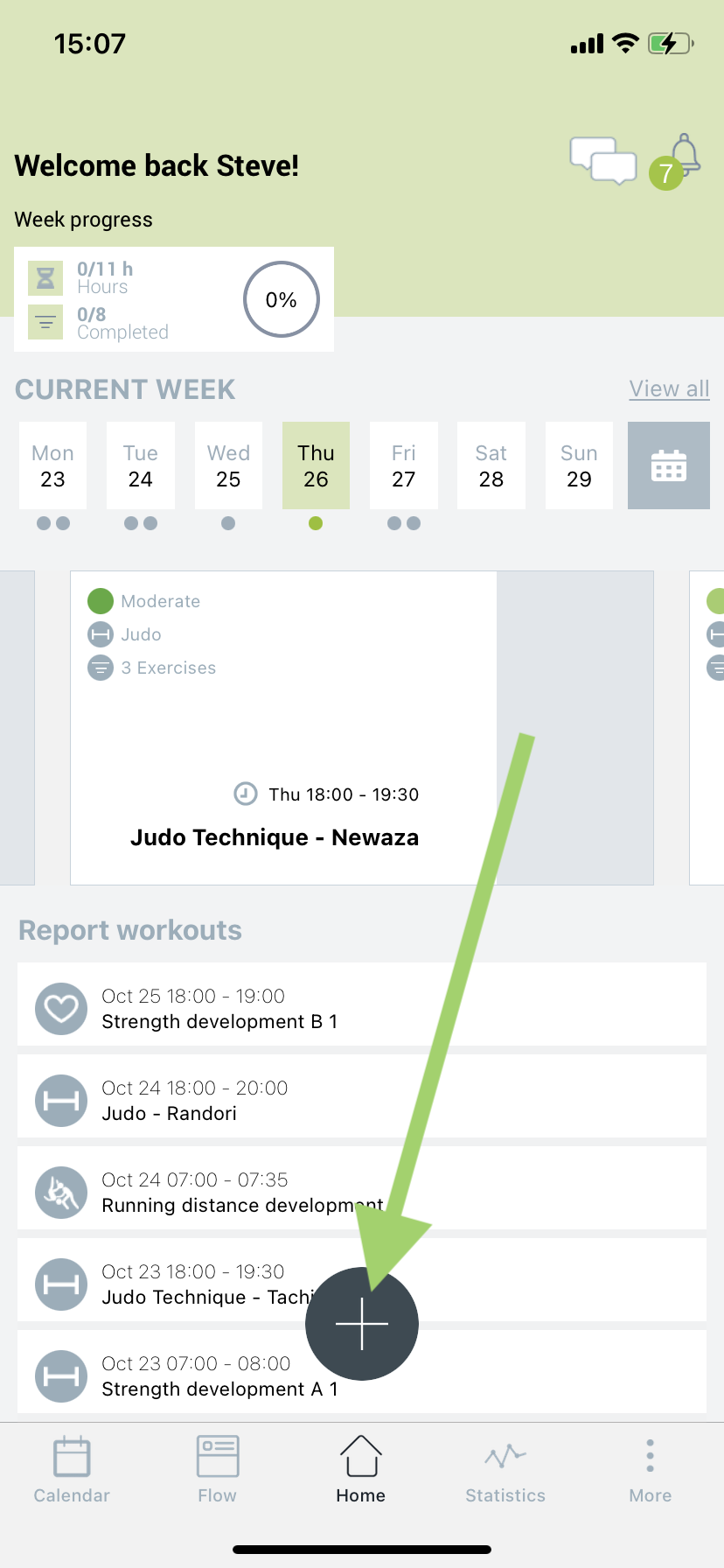 1.2 Click on Weight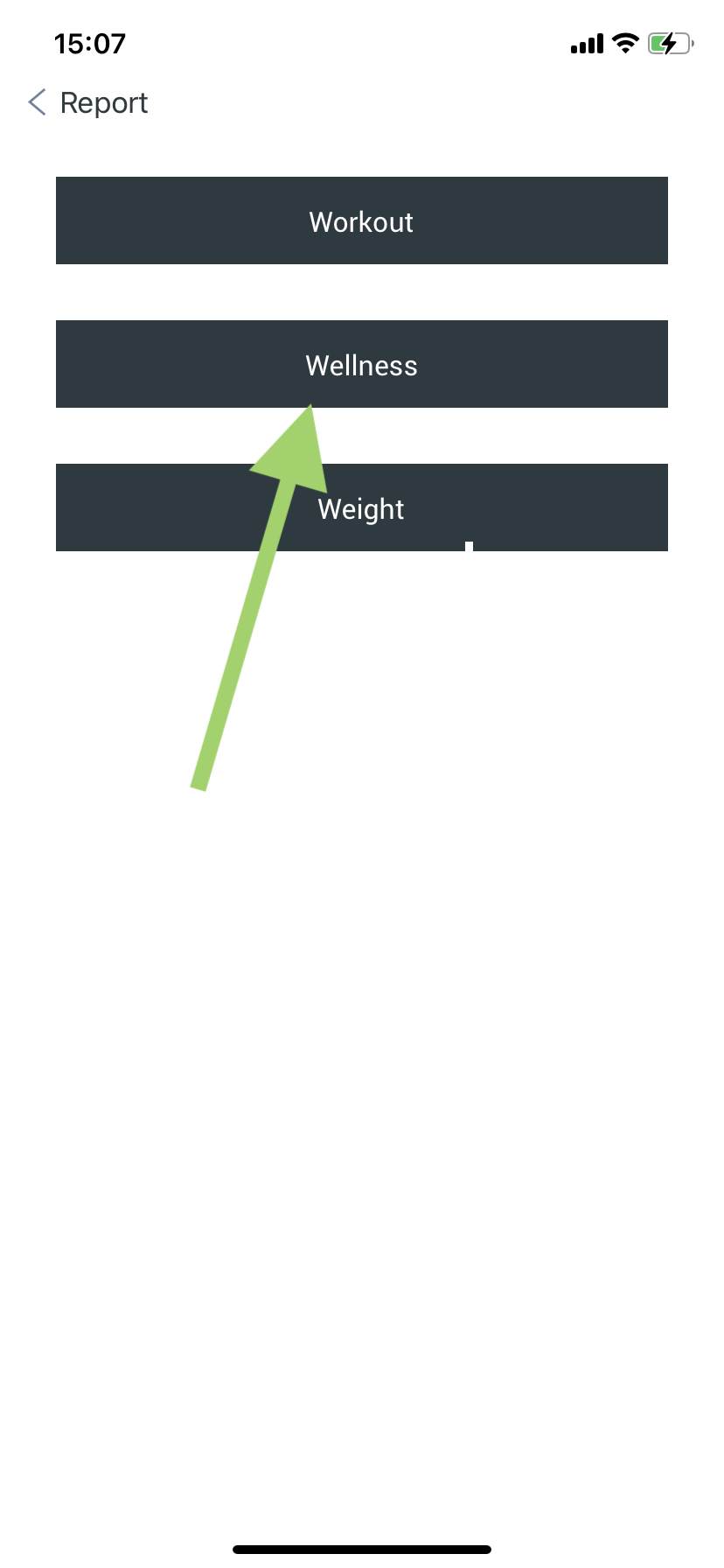 1.3 Enter your weight and click on Save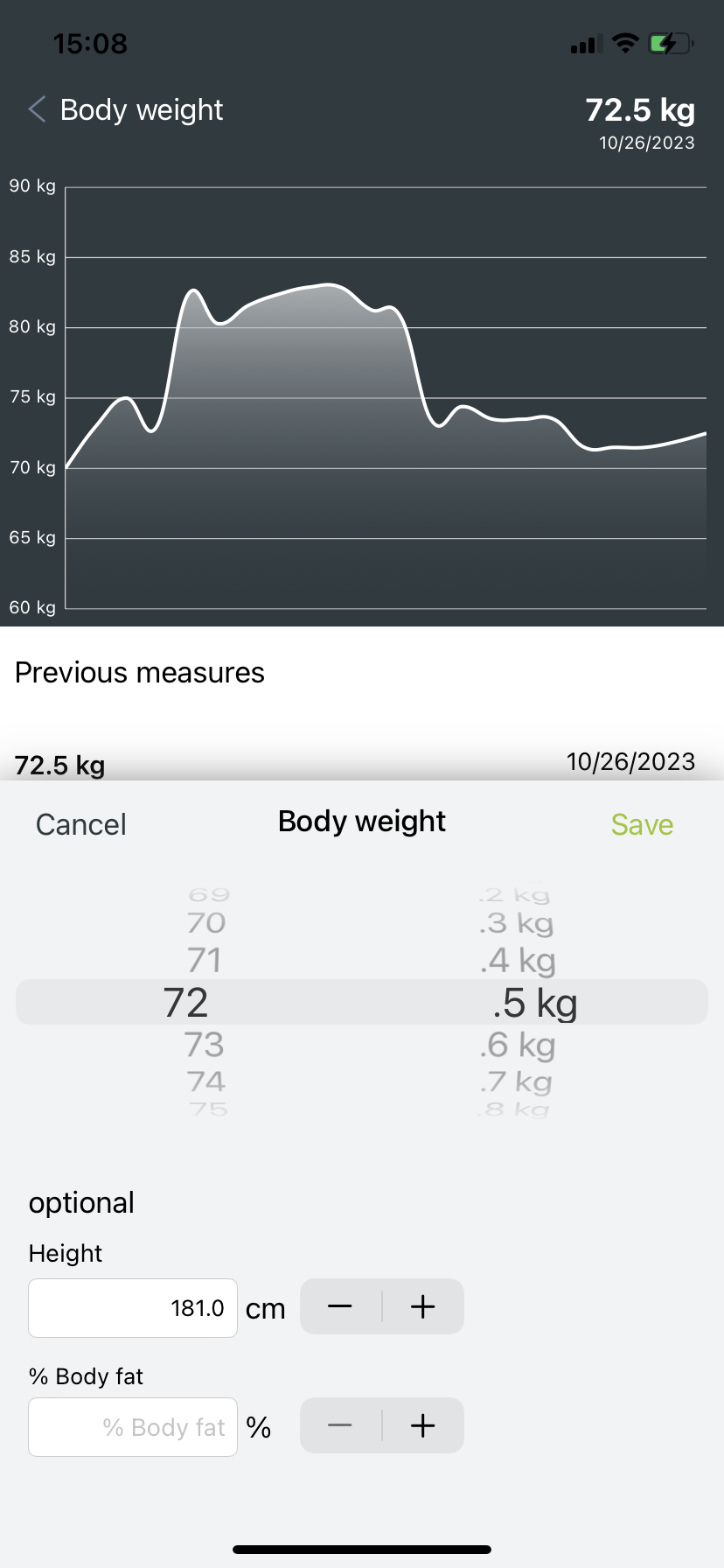 The pre-filled wight will always be your last measurement, so you will only have to make minor adjustment each time you report.
1.4 View your Weight data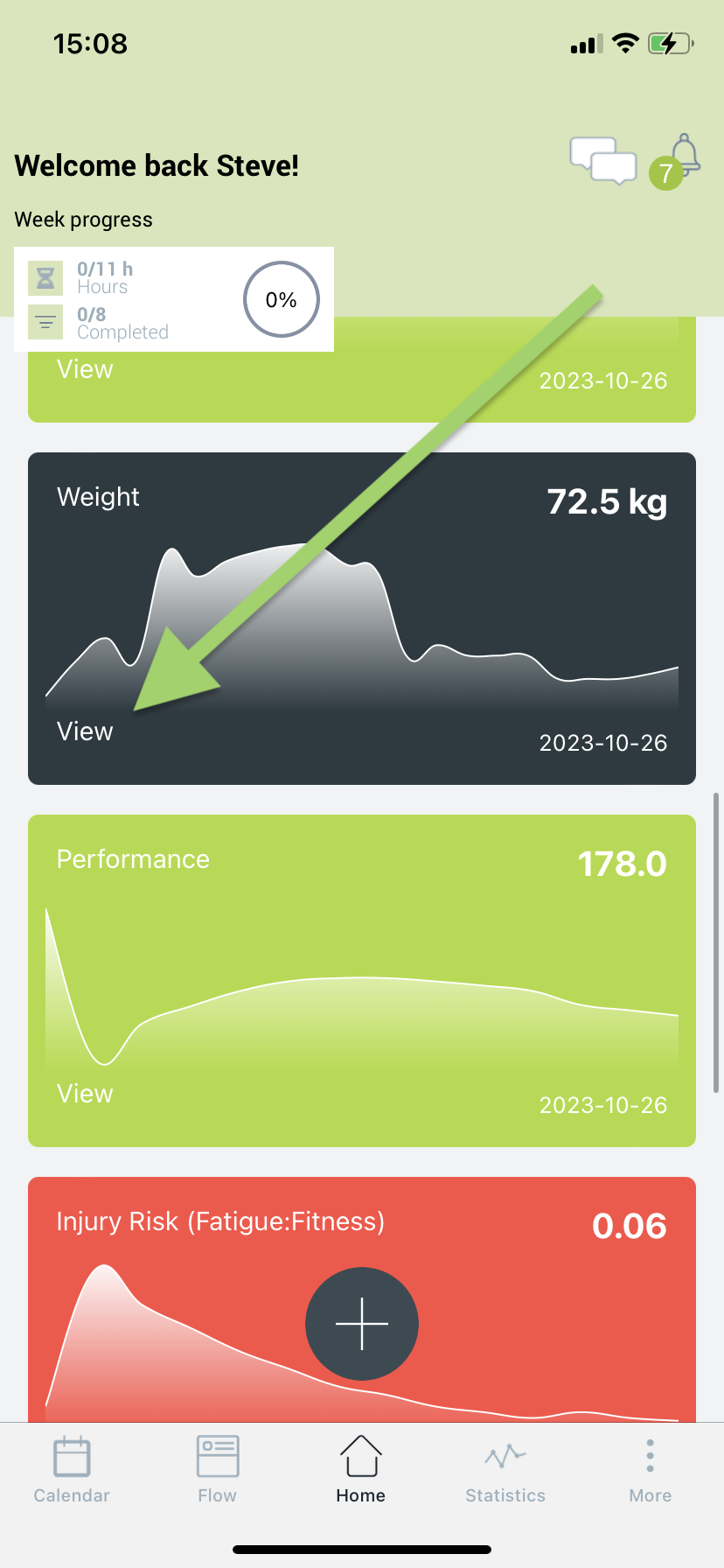 Scroll down to the weight card and click on view. You can also view your weight and body measurements data in the statistics tab.