This guides describes how to upload a practice video as an athlete. Use practice videos when you want to share a video with your coach showing when you are practicing on a specific task or movement.
1. Go to practice videos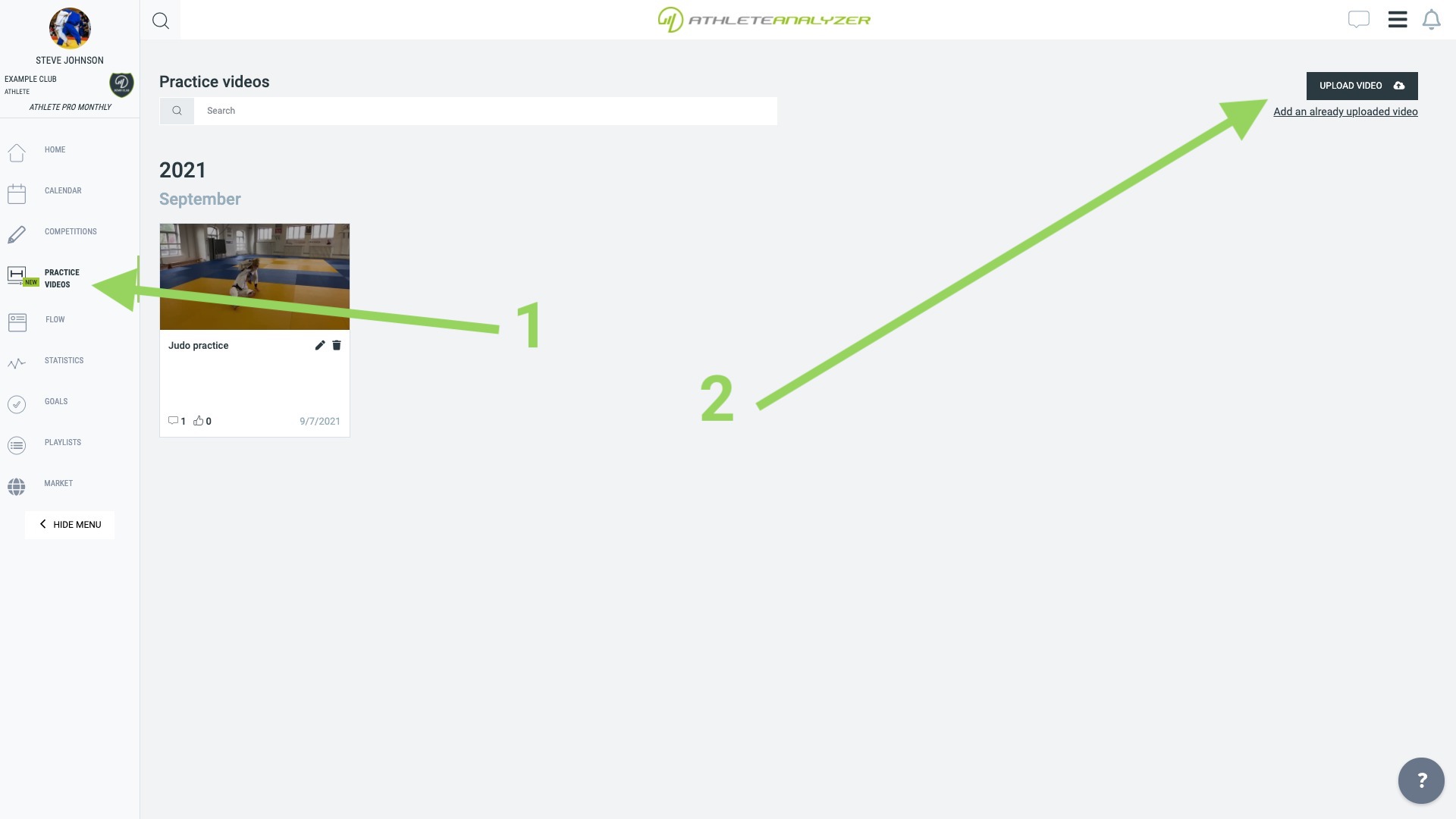 Click on practice videos in the left menu.
Click on upload video
2. Select video(s) to upload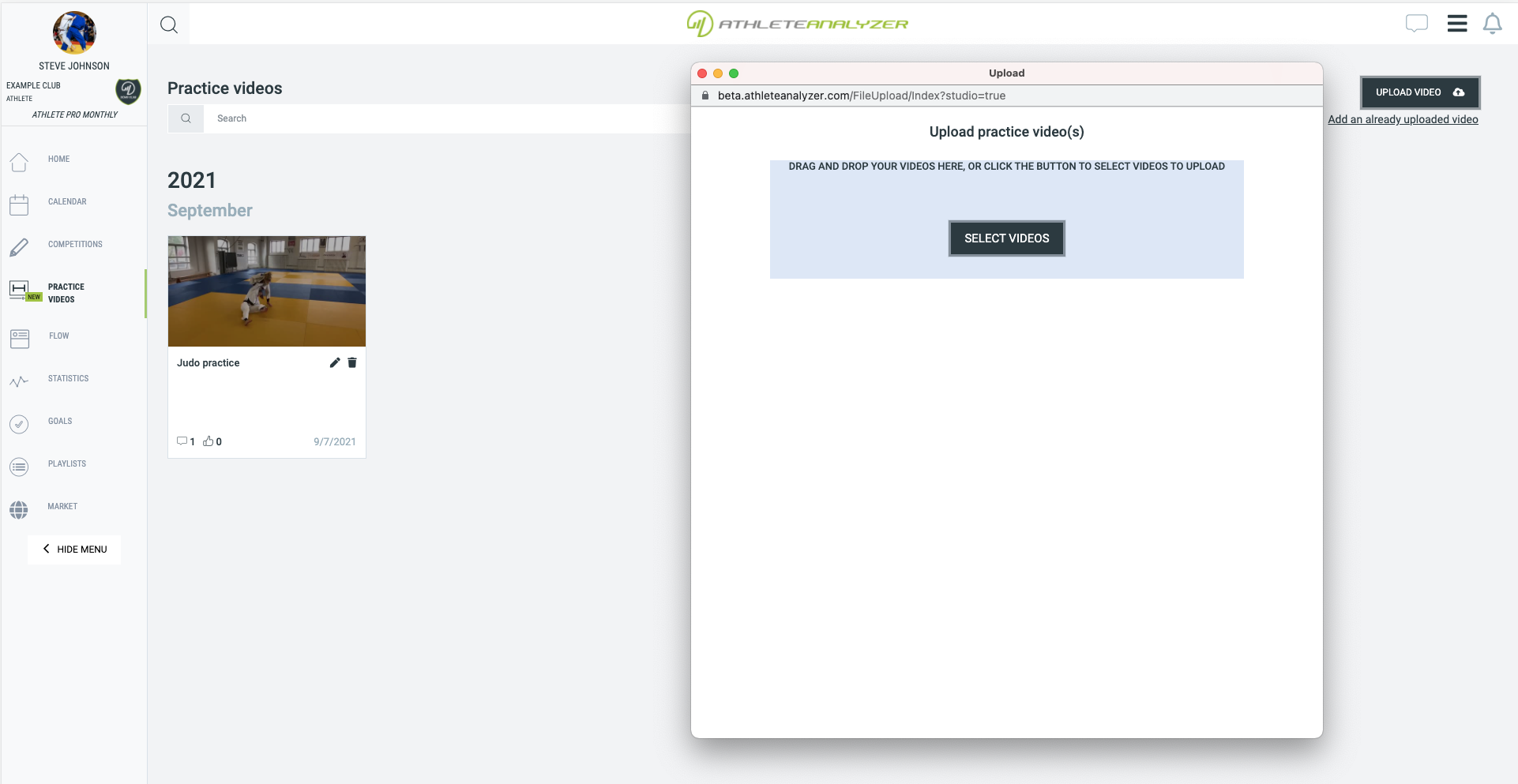 Click on select videos or drag and drop the video file(s) you want to upload into the upload window.
3. Enter name and description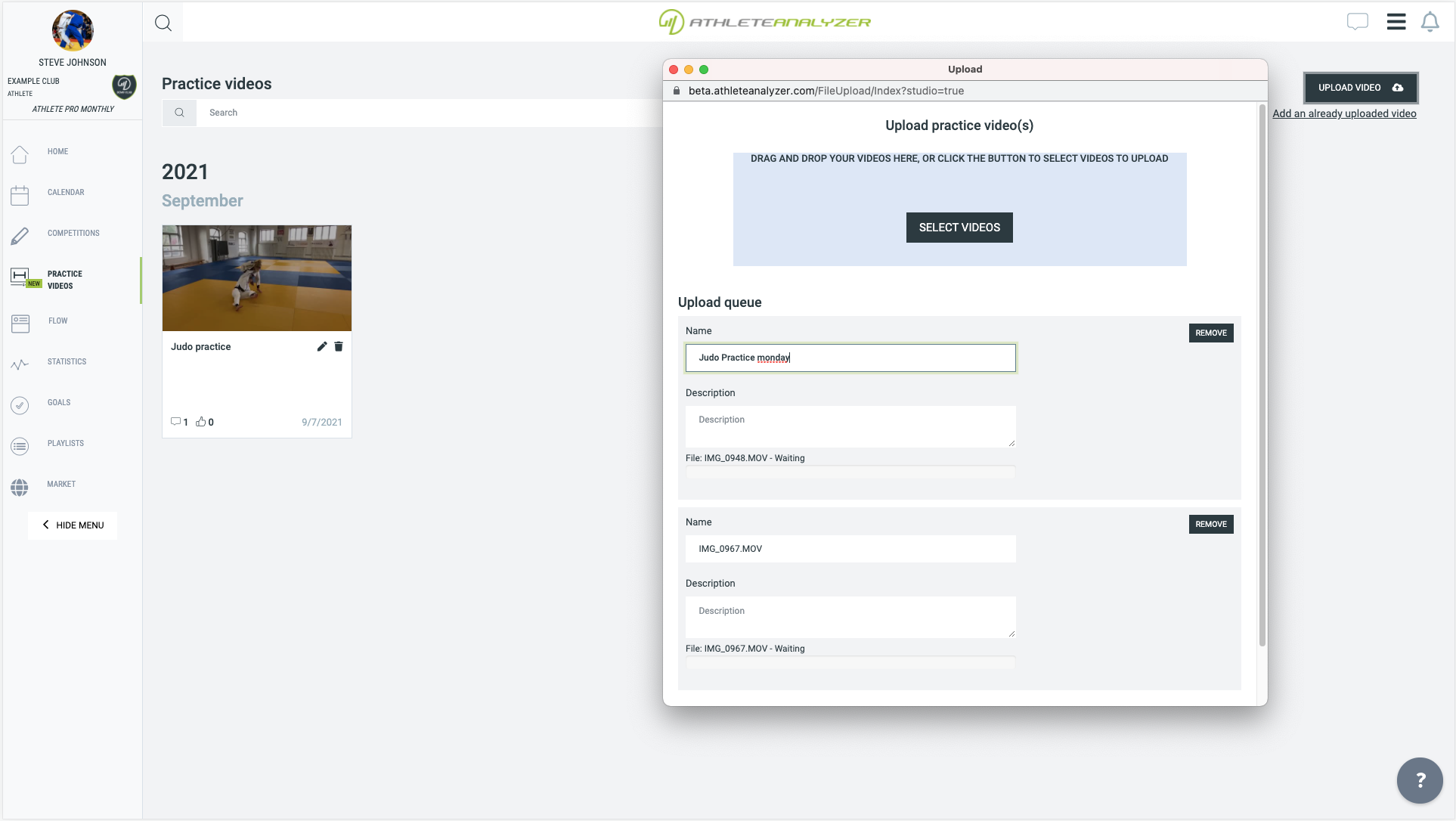 Enter a name and description so your coach or coaches know what to look for in the video. Click upload and wait for the upload to finish. You coaches will get a notification when you videos is ready for them to watch.