1. Open an athlete from your dashboard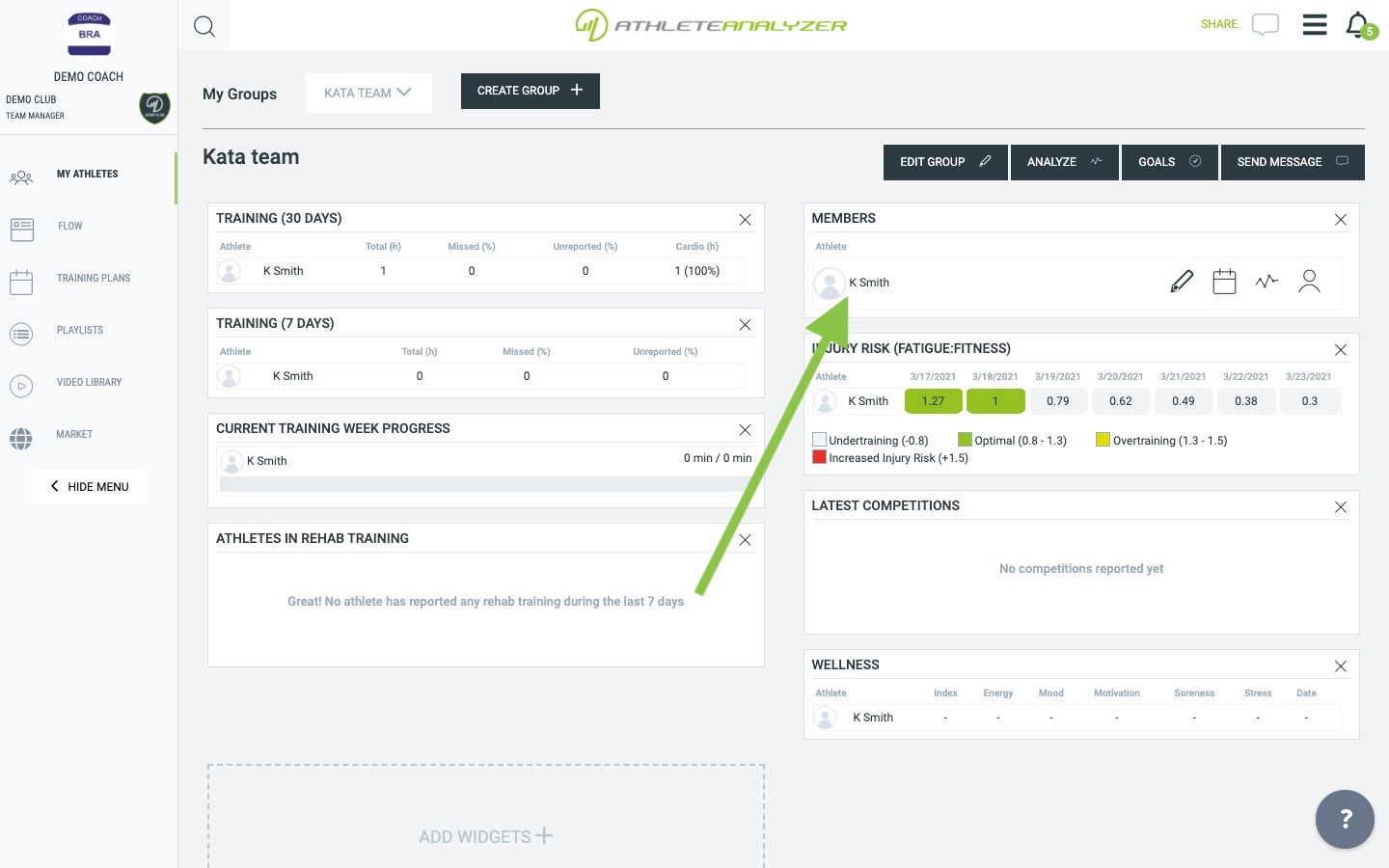 2. Go to "Practice videos" tab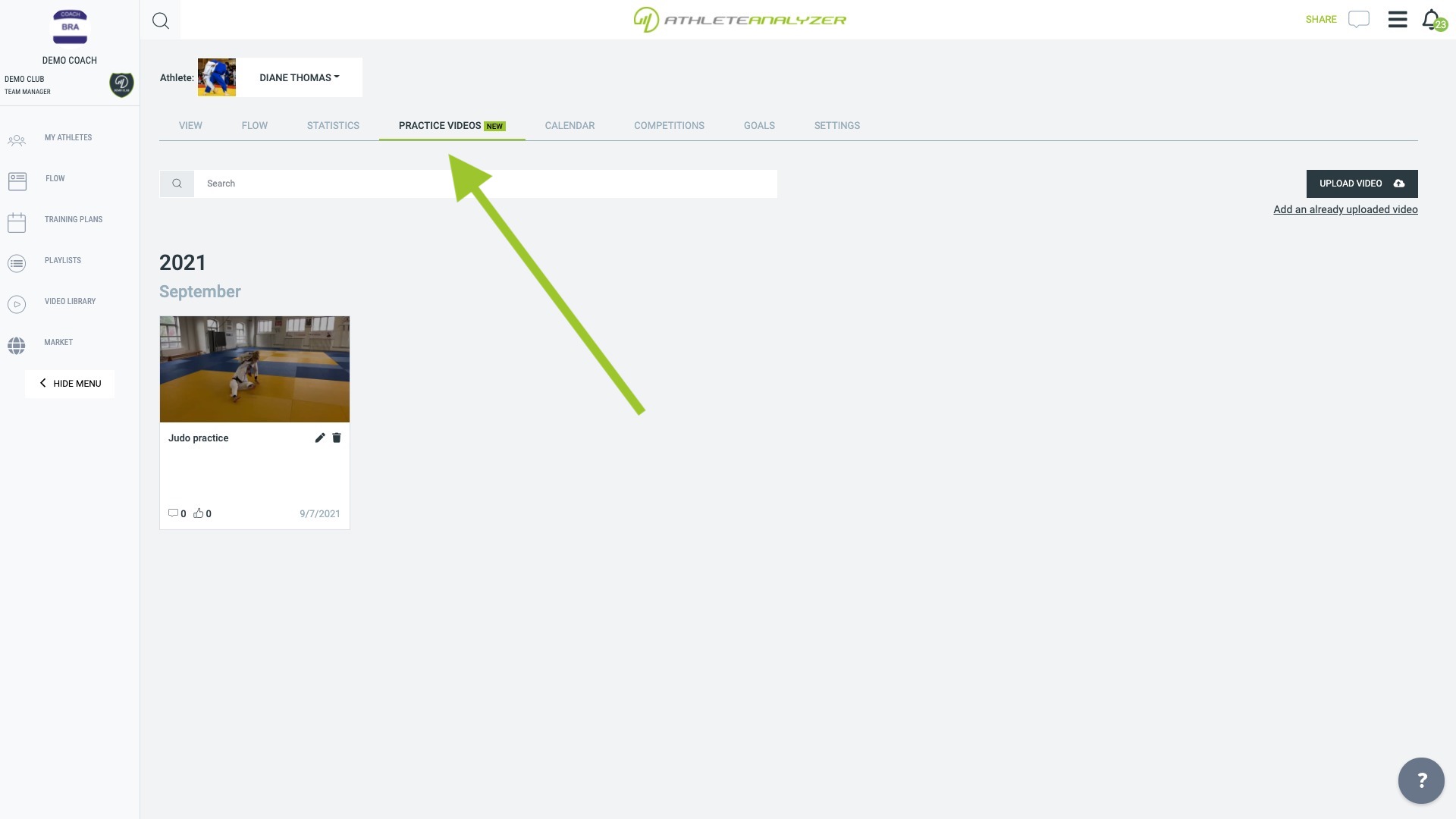 Click on "practice videos" tab and then on the video you would like to watch.
3. Provide Feedback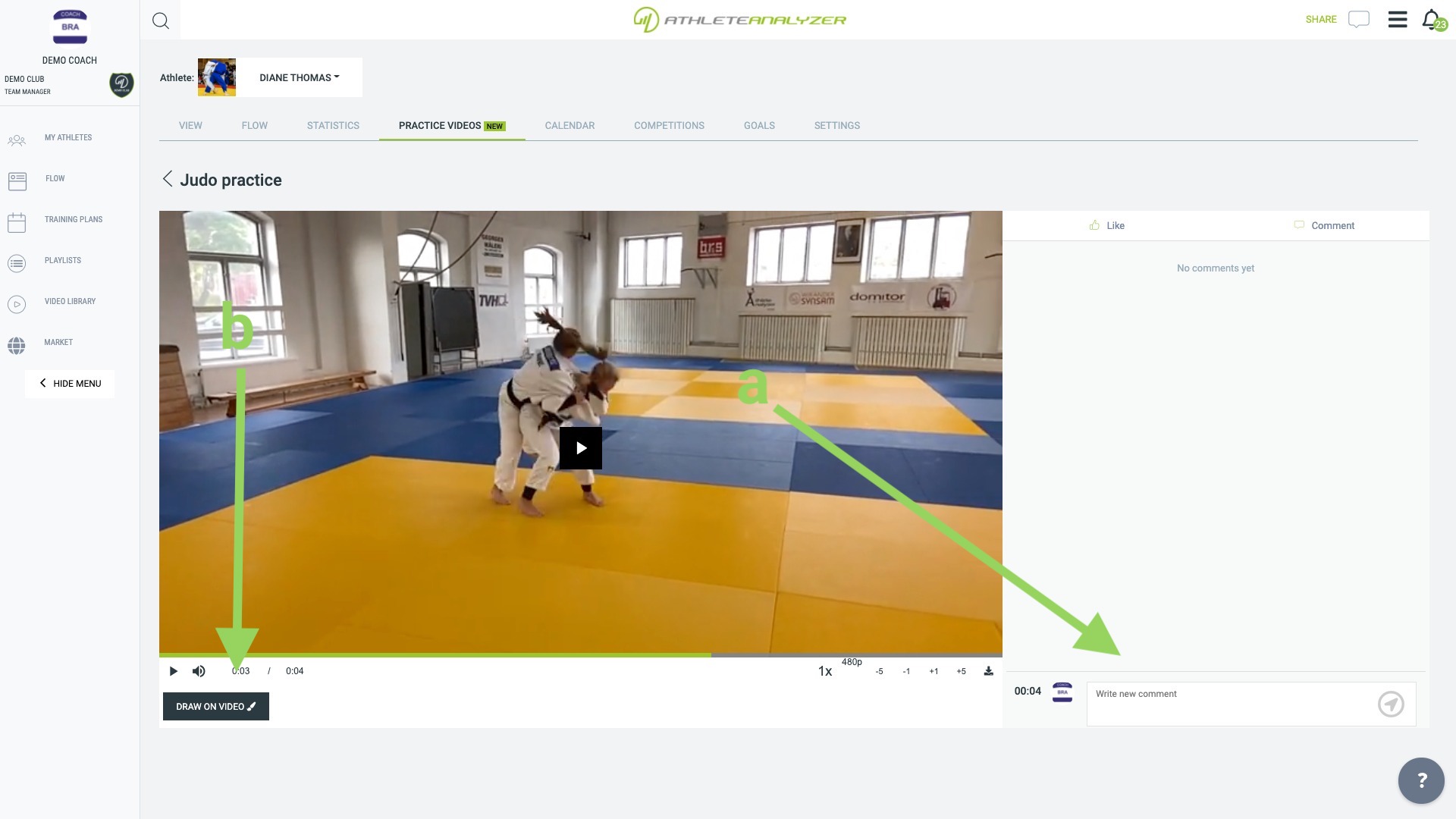 You can write comments on every video connected to a time in the video.
a. Here you can write regular text comments connected to the time visible on the left of the text field.b. Click on "Draw on video" if you want to illustrate something by drawing on top of the video.
3.1 Draw on video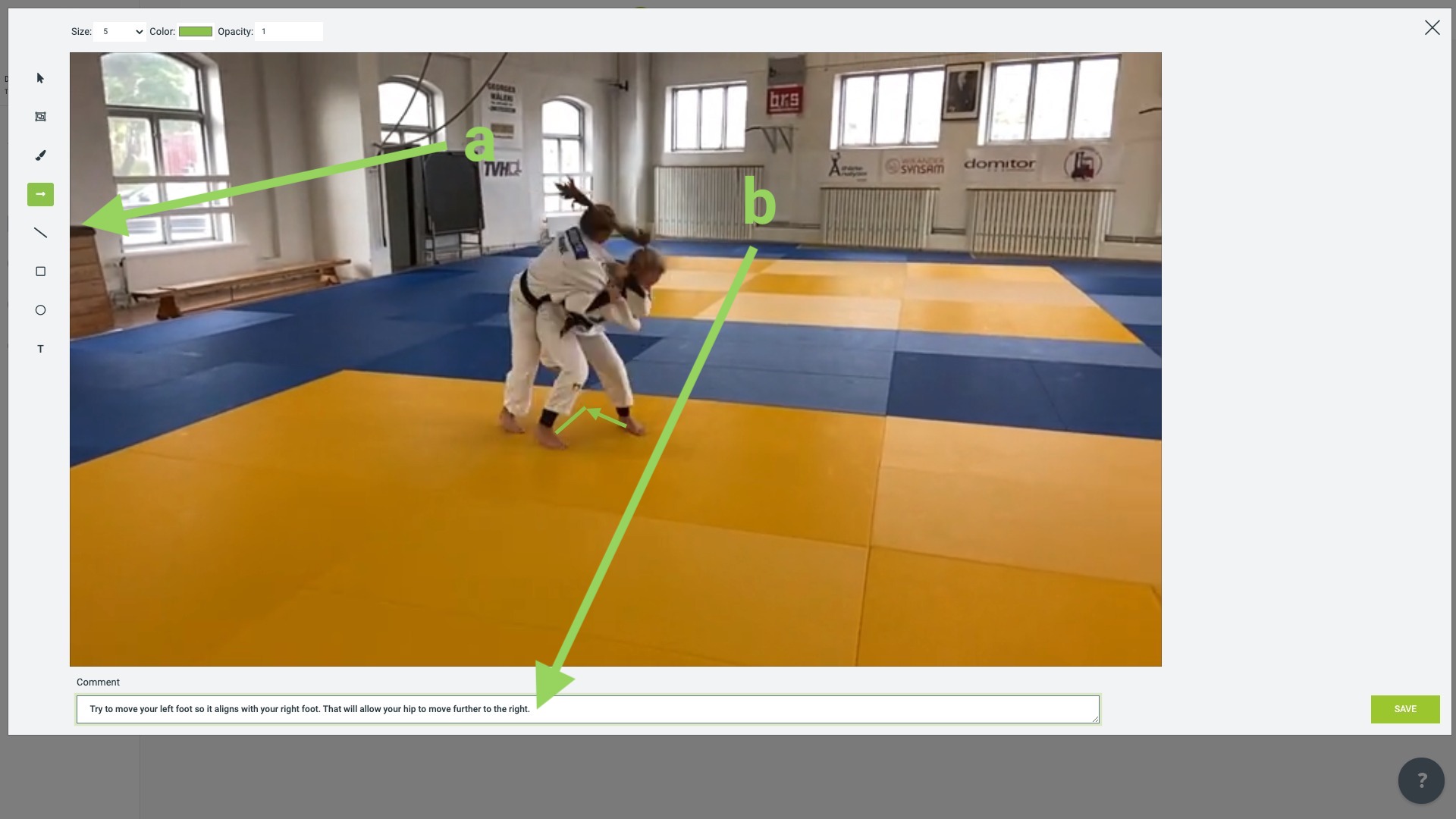 a. Select a tool to draw with or write a text.b. You can provide a text comment together with your drawing here.
Finish by clicking on "Save" to your bottom right.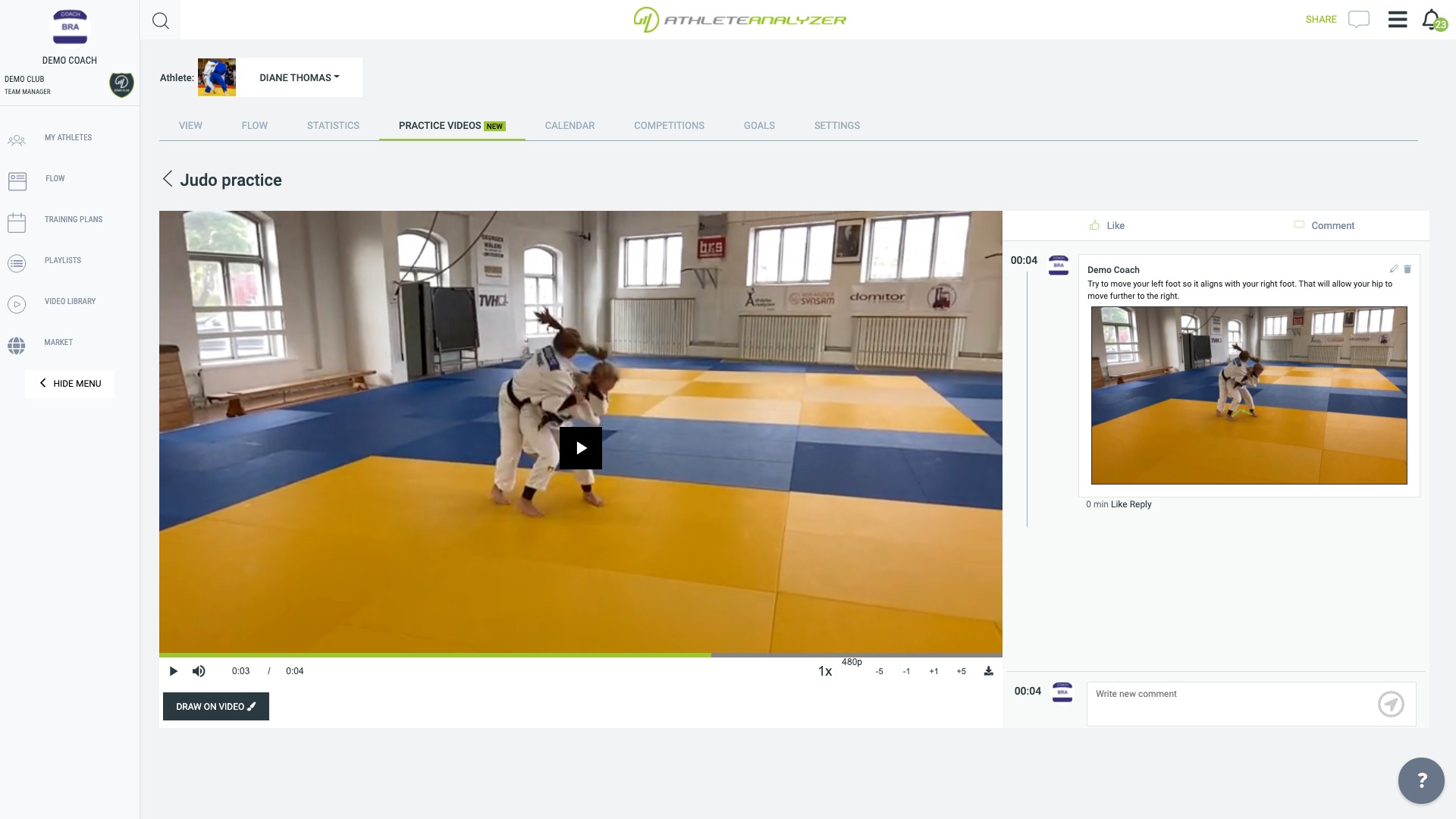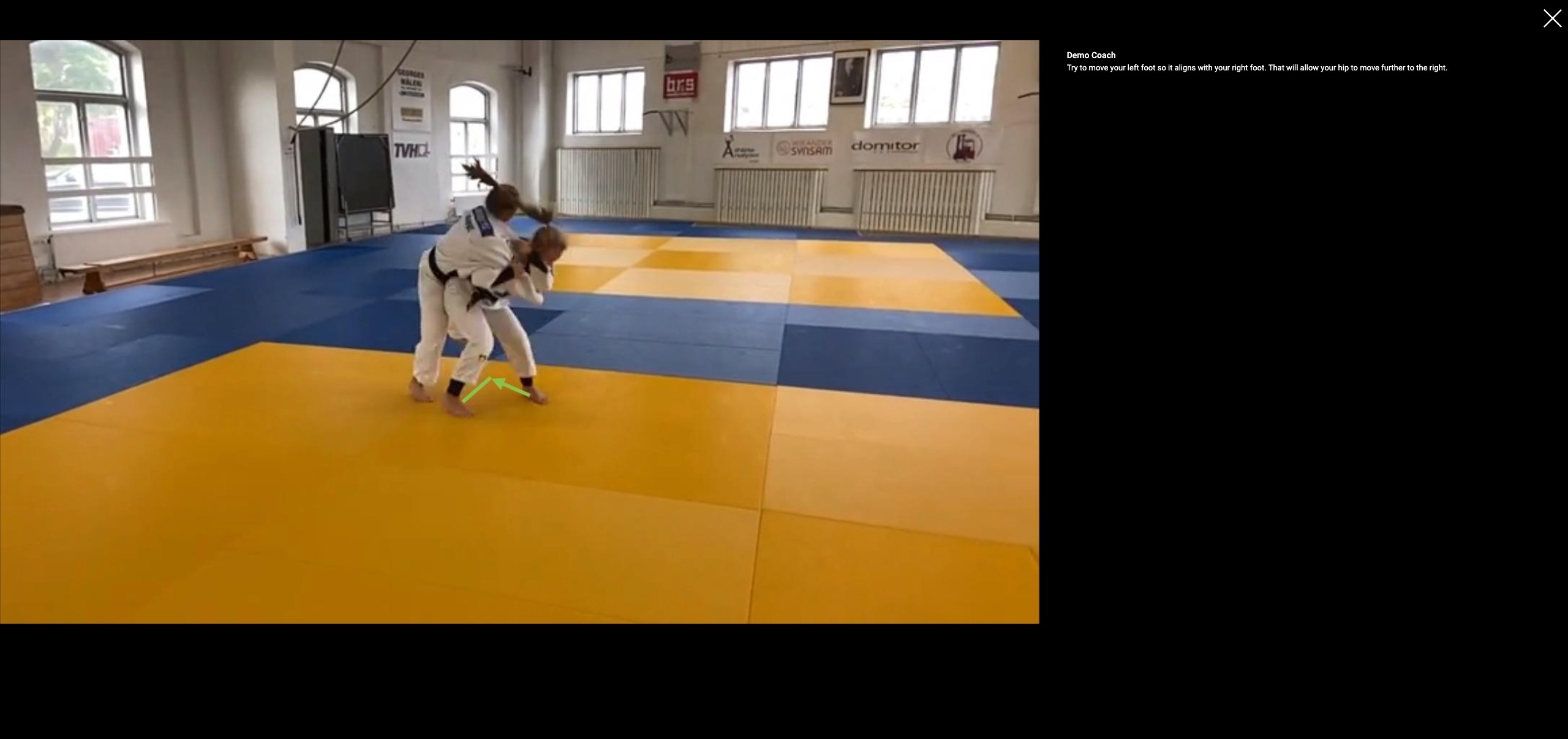 You drawing will be visible together with your other comments. The image can be enlarge by clicking on it.