Create Athlete Accounts
As a coach you can also create new athlete accounts directly within the system. If you know the email address of your athletes this can be a good option.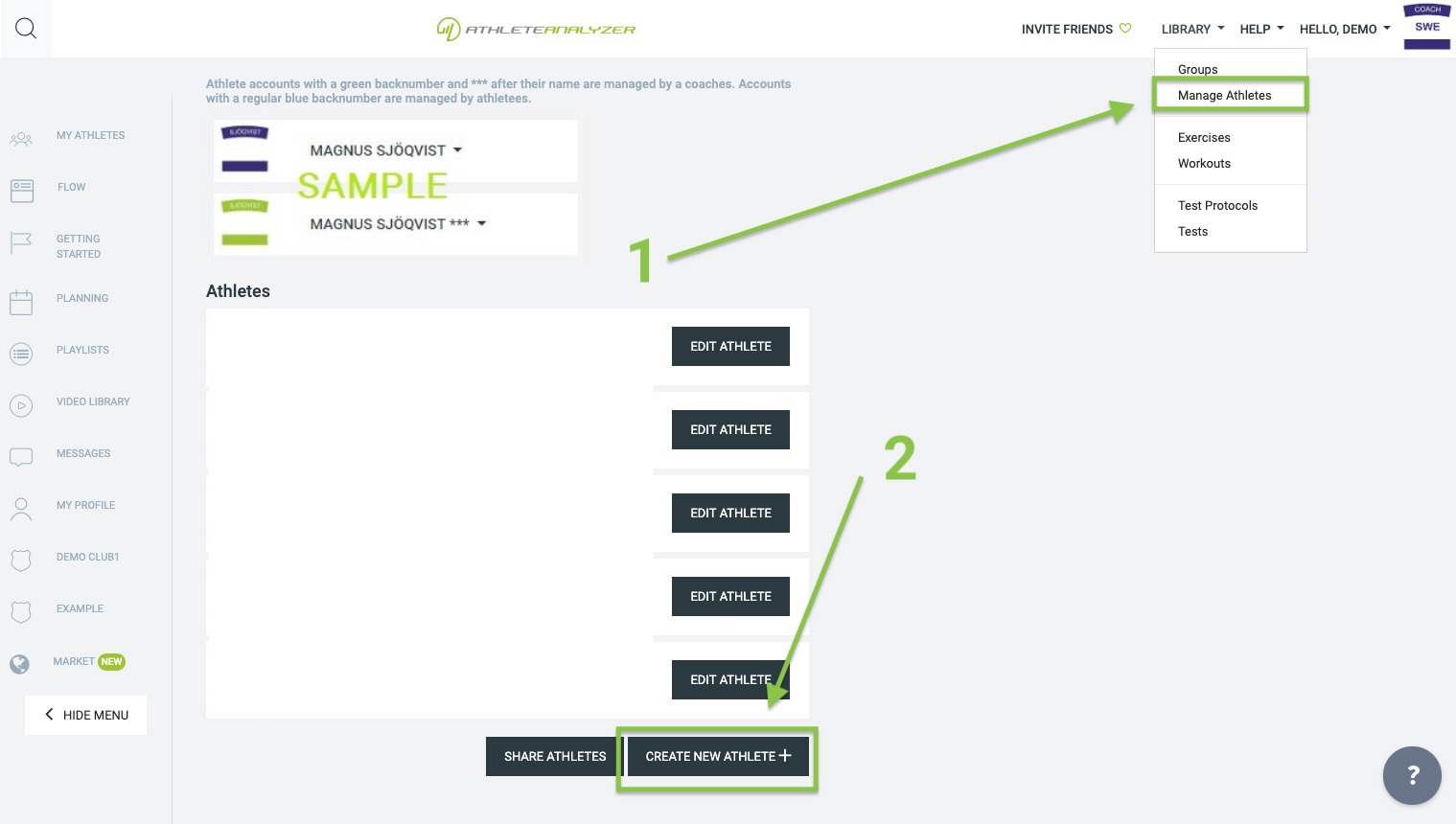 Go to Manage Athletes (1) and then click on Create new athlete (2)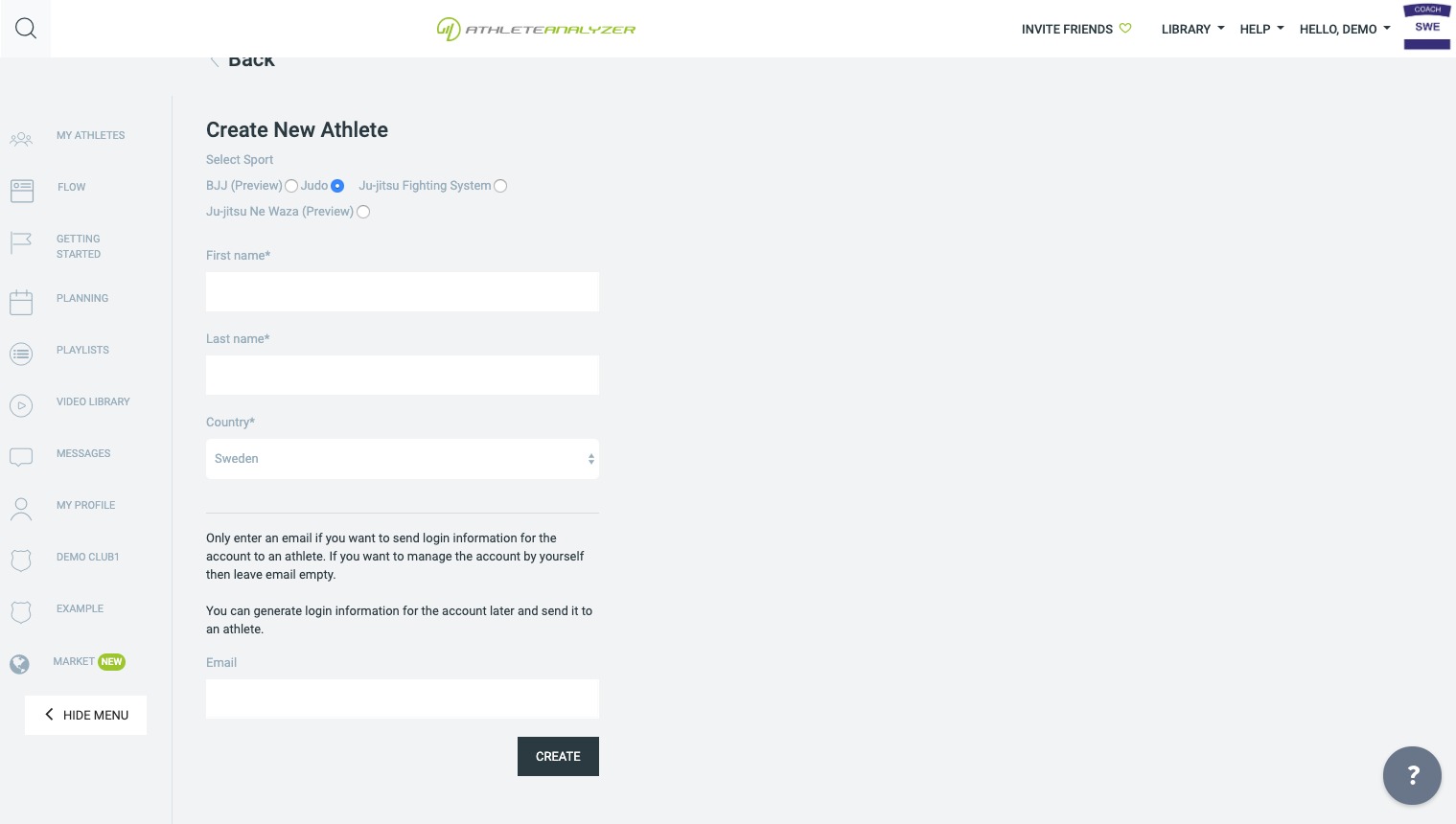 Select sport and enter athlete information. When you click Create an email will be sent to the athlete with login information to the new account. The email will also state that you have created the account for the athlete.
Connect with Users
Next step is to connect with each other in the team. An athlete's data and information is only available to coaches that are approved by the athlete.
Find Users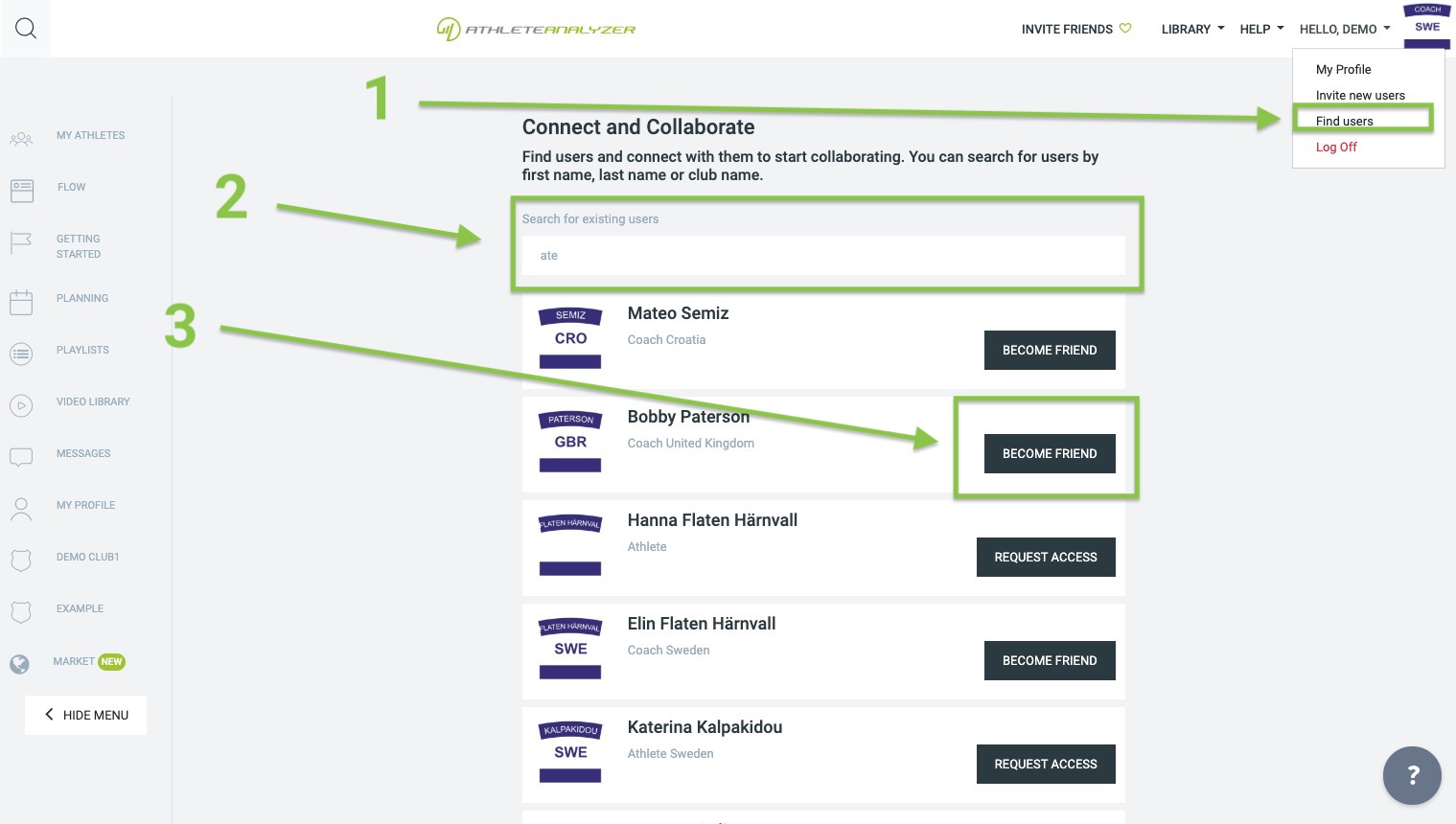 Go to

Find Users
Search for the user(s) you want to connect with
Click either

"Become Friend"

or

"Request Access"
Become Friend or Request Access?You request access to athletes and become friends with coaches.
Search for a Single User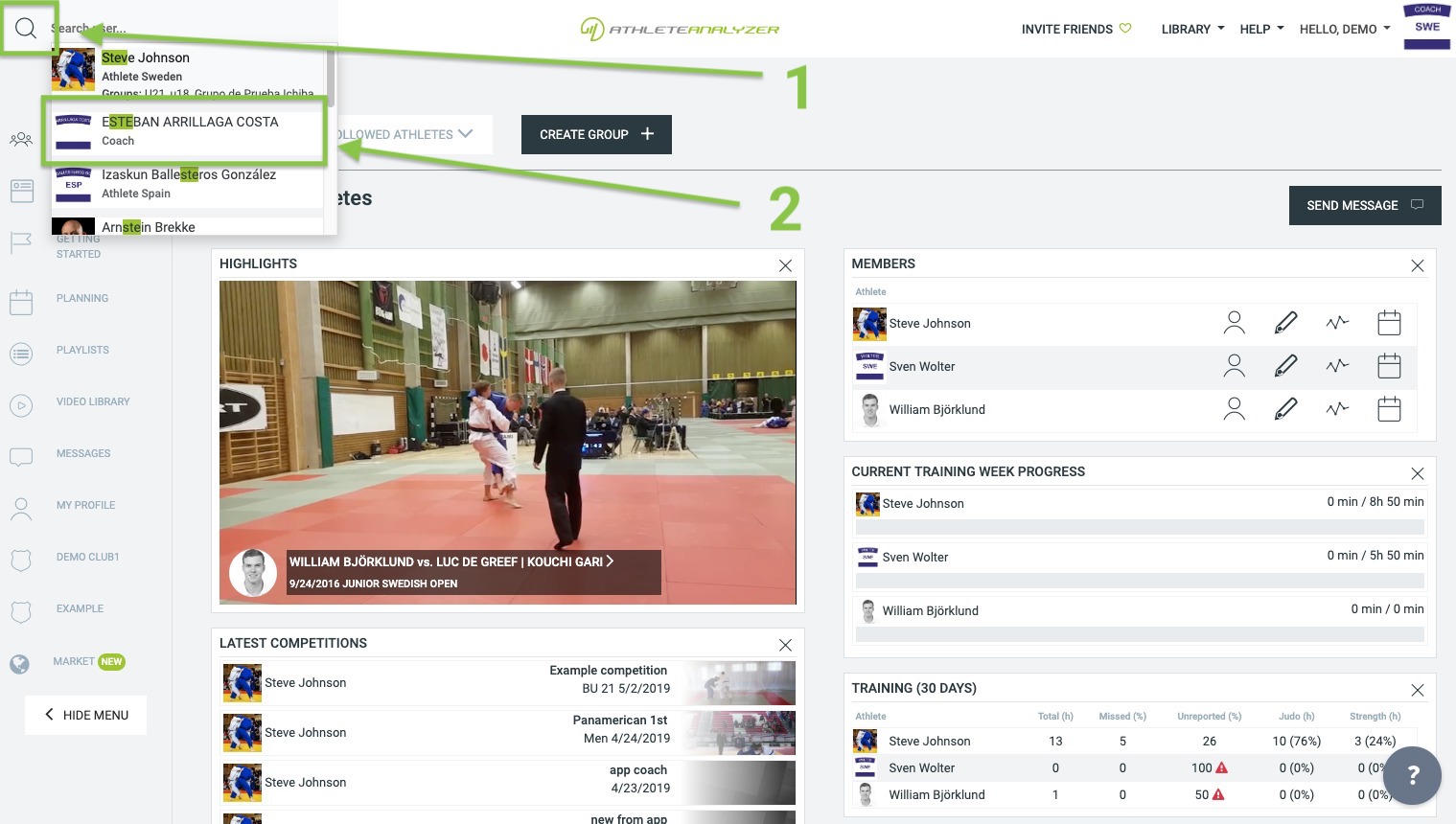 You can search directly for users.


Click on the Magnifying Glass and type the name of the users
Click on the user in the search results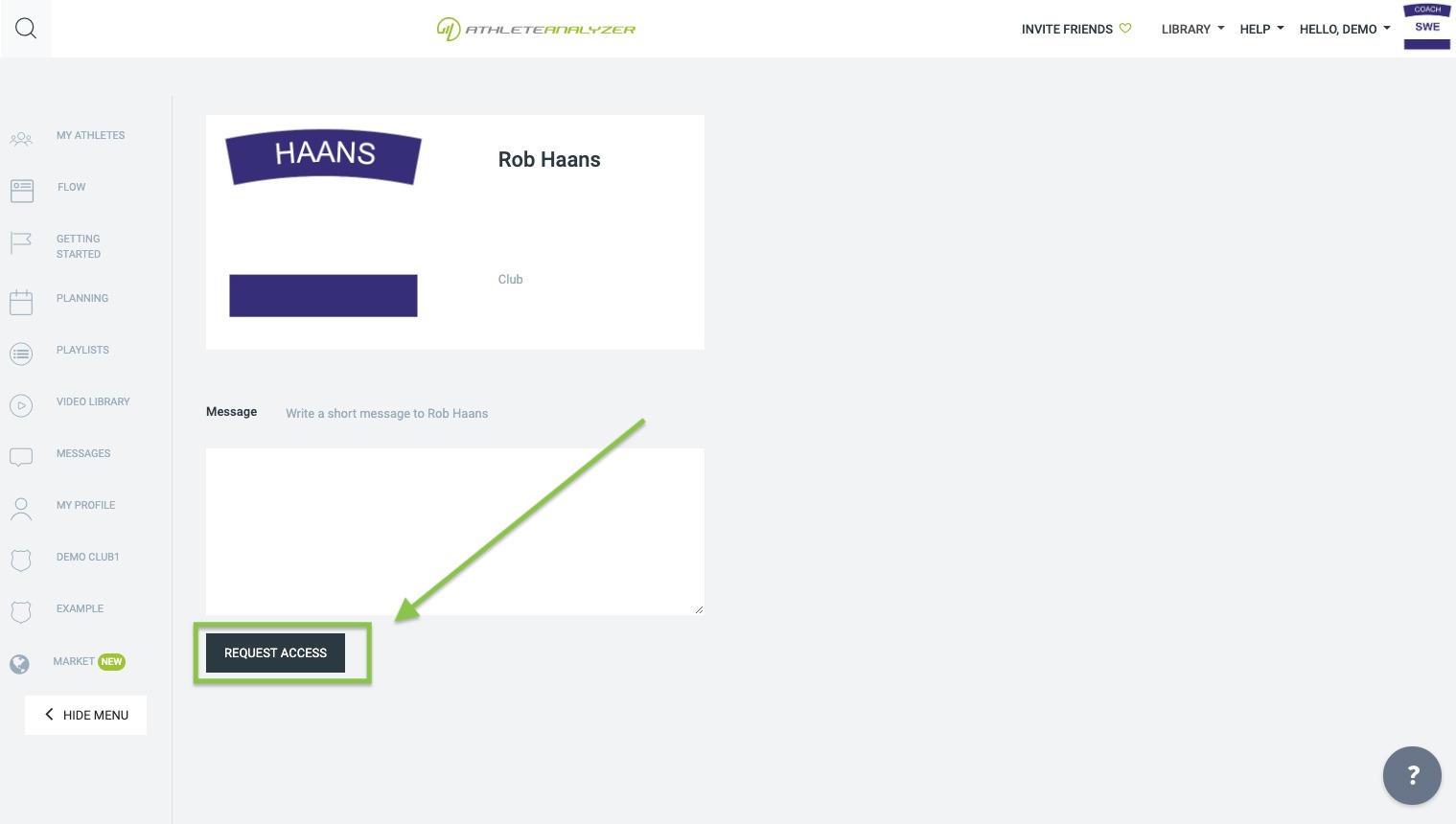 Click on Request Access. You can also submit a message to the user for example explaining why you want access to their profile.