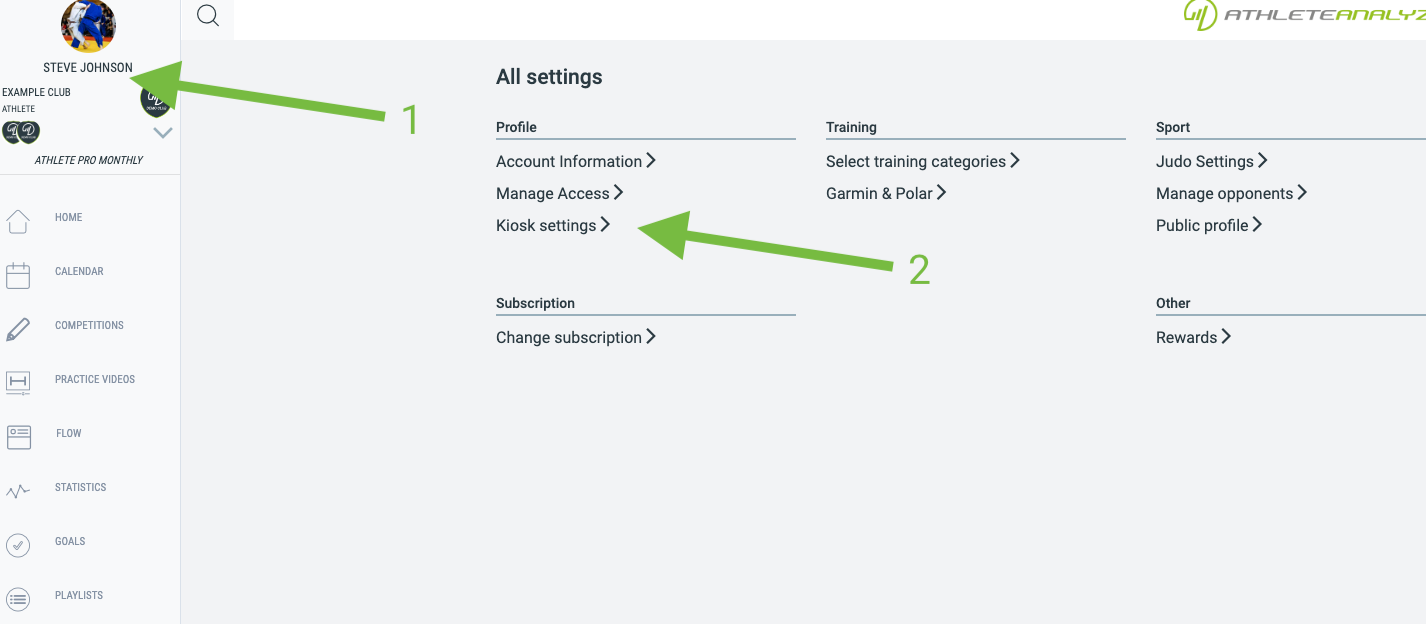 Open your profile settings page
Click on "Kiosk settings"
a: You can turn on or off kiosk mode for your account. If you turn off kiosk mode your profile will not be shown in your team's kiosk.
b: You can activate a 4 digit pin code if you want to protect your profile from unauthorised use in the kiosk.