How to activate
1. Download our Kiosk app to your iPad or Android tablet
Android: https://play.google.com/store/apps/details?id=com.insudofactory.athleteanalyzerkiosk
iPad: https://apps.apple.com/app/athlete-analyzer-kiosk/id6450111149?platform=ipad
2. Start the Kiosk app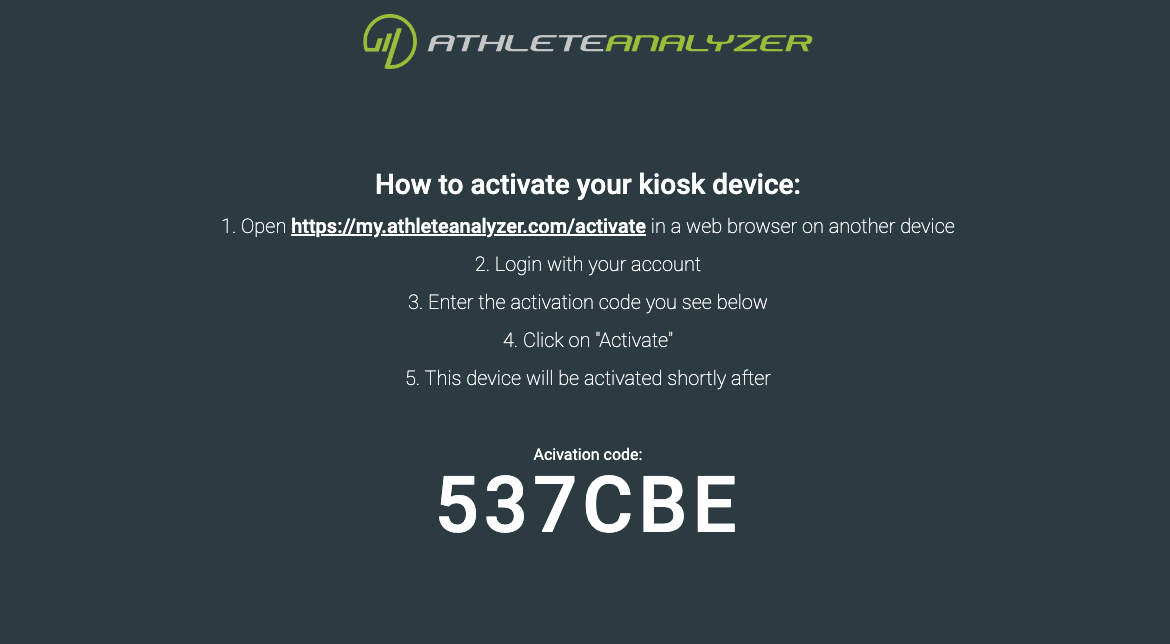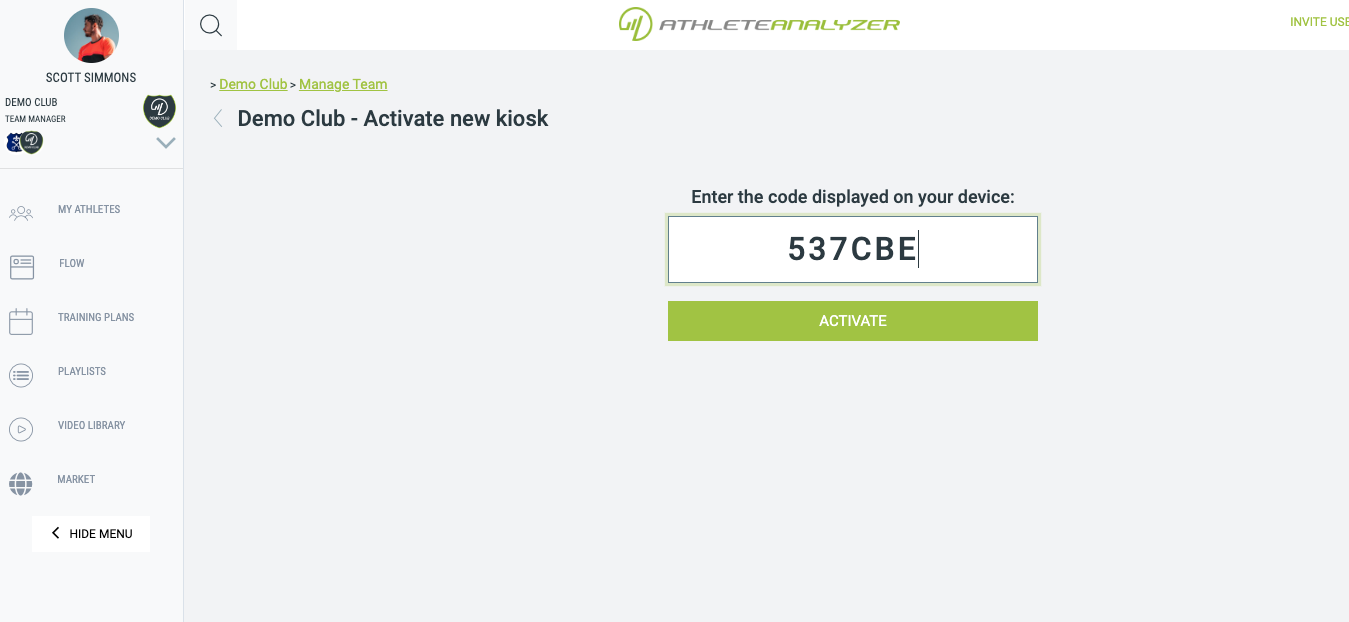 Kiosk modes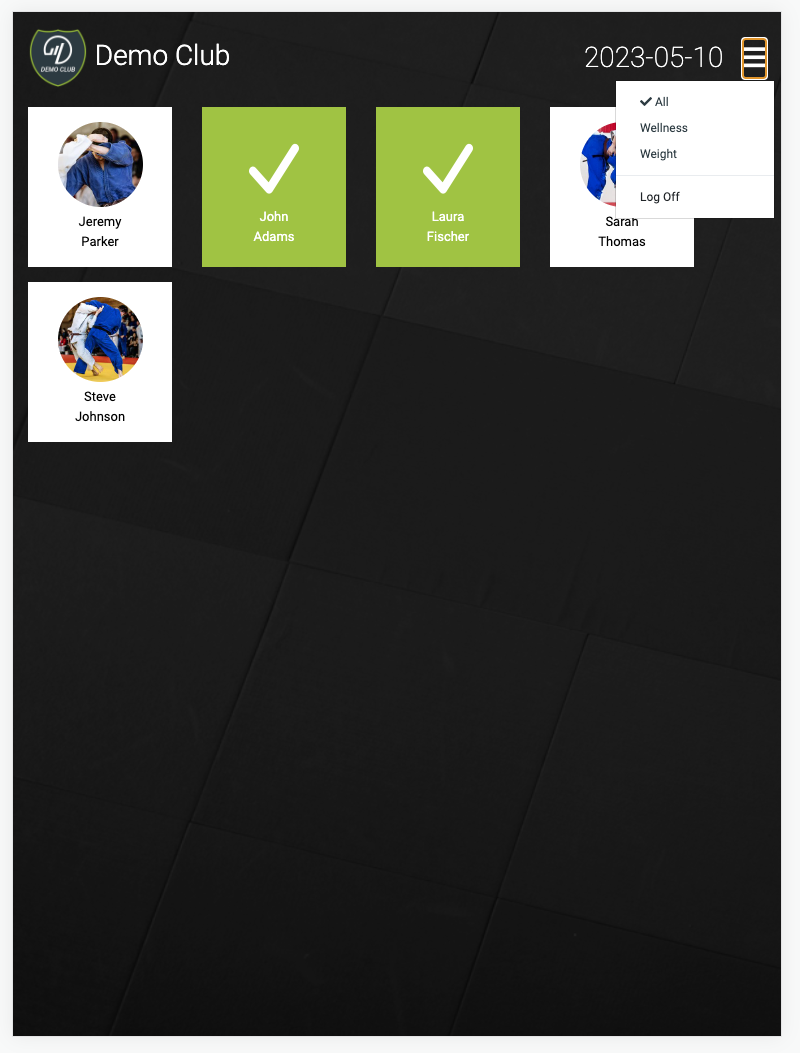 You can put the kiosk in 3 different modes depending on how you want to use it.
All -

Enables all kiosk features including reporting of planned workouts.

Wellness

- Only allow the athletes to report wellness.

Weight -

Only allow the athletes to report weight and height. This can be useful if you mount the kiosk adjacent to a scale.
The checks with a green background means that the athlete has reported wellness today. It will reset the next day.
Logout a Kiosk app remotely
If you loose your device or want to disable a Kiosk for some reason you can do so from your coach account.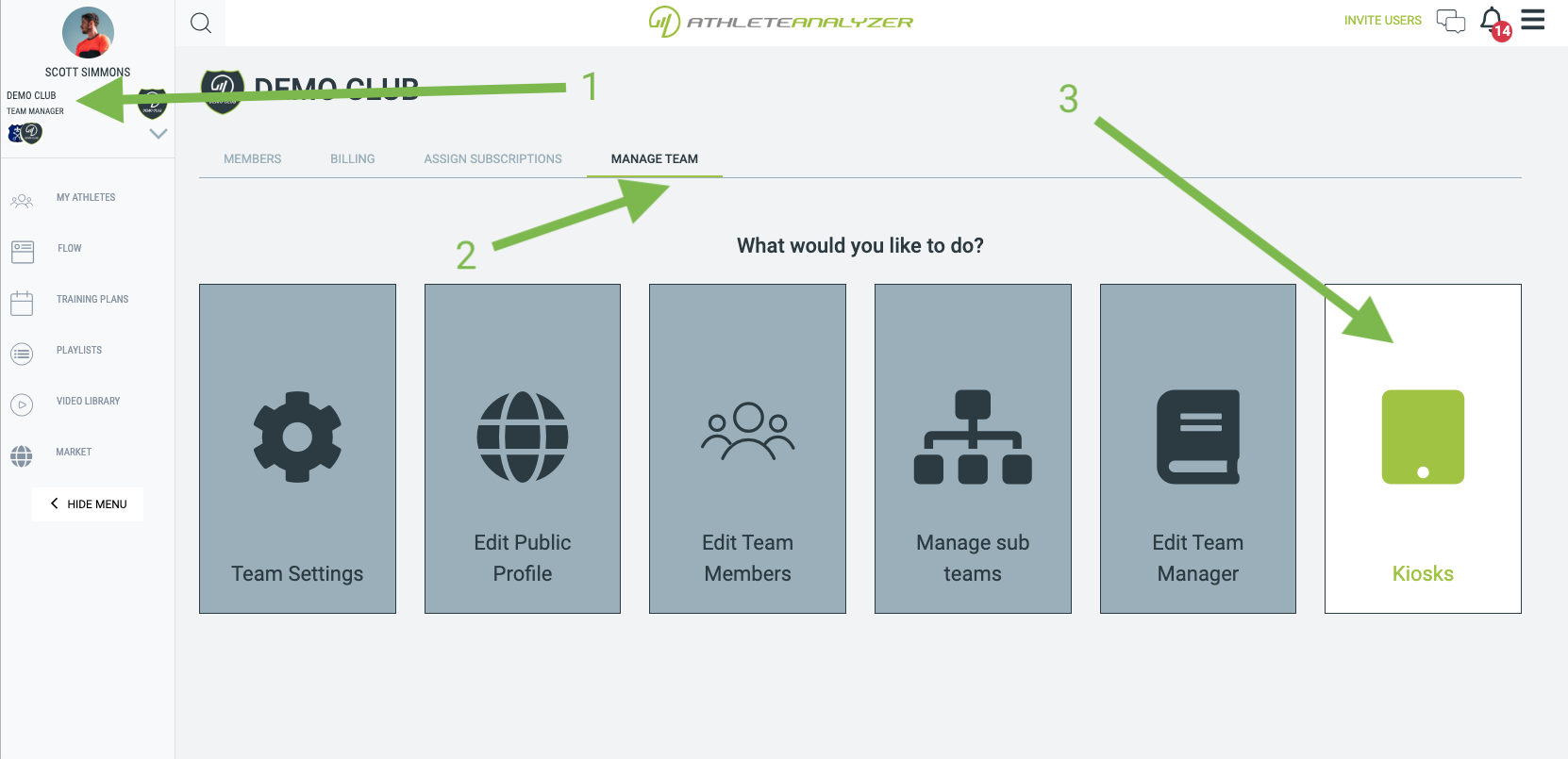 Open your team
Click on "Manage team"
Click on "Kiosks"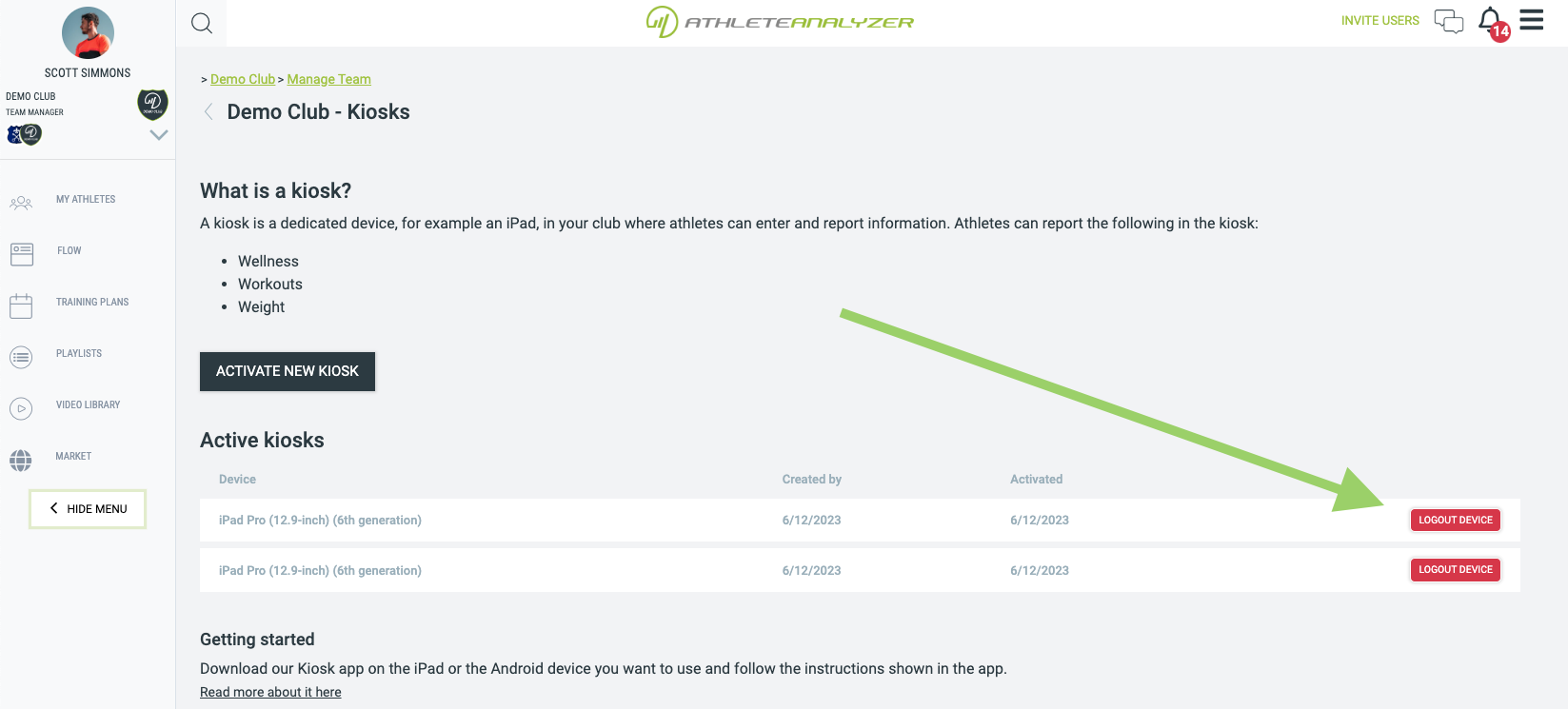 Click on Logout device to logout a specific device.