Filter
Every chart in analyze techniques can also be used as a filter. If you for example click on "NW" in throwing directions, all other charts will only show techniques were the throwing direction was "NW". It is also possible to combine filters, you can for example first select a grip and then a throwing direction and so forth.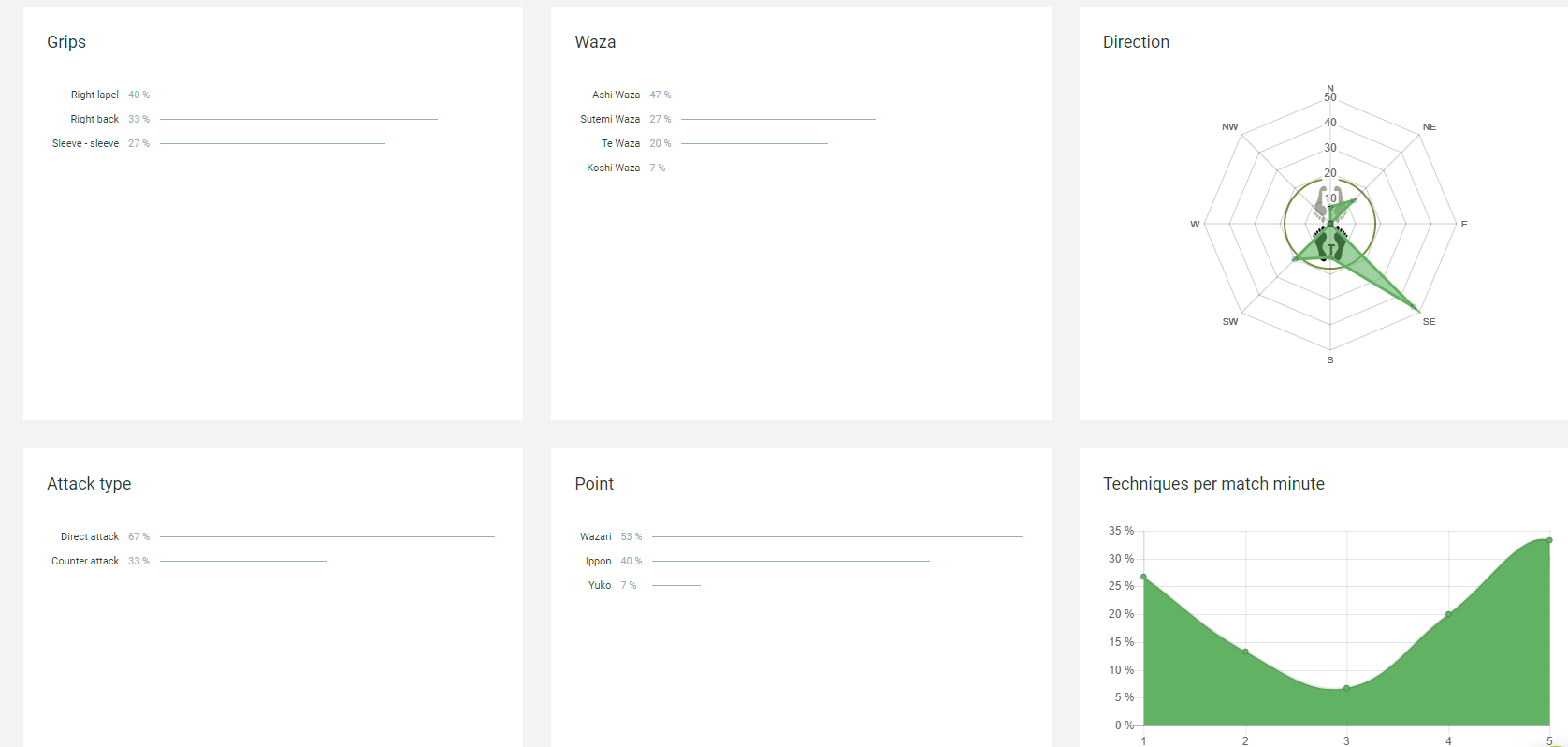 Video clips
If there is a play button after a technique in the table, that means that you can watch a clip of just that technique. Click on the play button to view the technique. It is also possible to view them in slow motion.

Best practice
The analyze technique view is very useful if you want to study a certain aspect of your judo. Chart filters in combination with video tagging can be really helpful. For example, you can compare your ippons versus wazaris and yukos for a technique. Watch your scores over and over again in slow motion and see why you sometimes not score ippon. Start by clicking on the technique in the techniques chart at your bottom right.