To be able to interact with other coaches and athletes you need to be either friend or members of the same team. This guide show you how to become friend with another user.
1 Go to "Find users"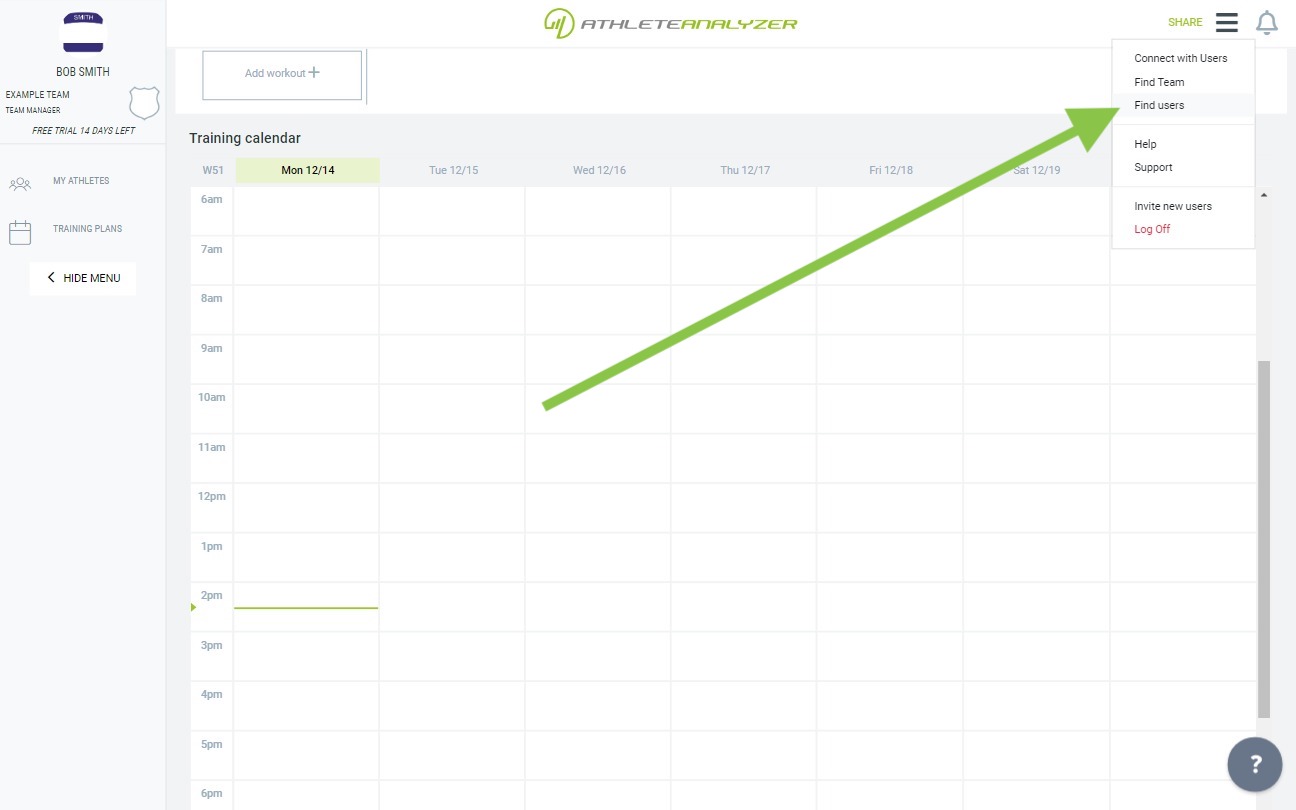 Click on the menu icon to your top right and select find users.
2 Search for the user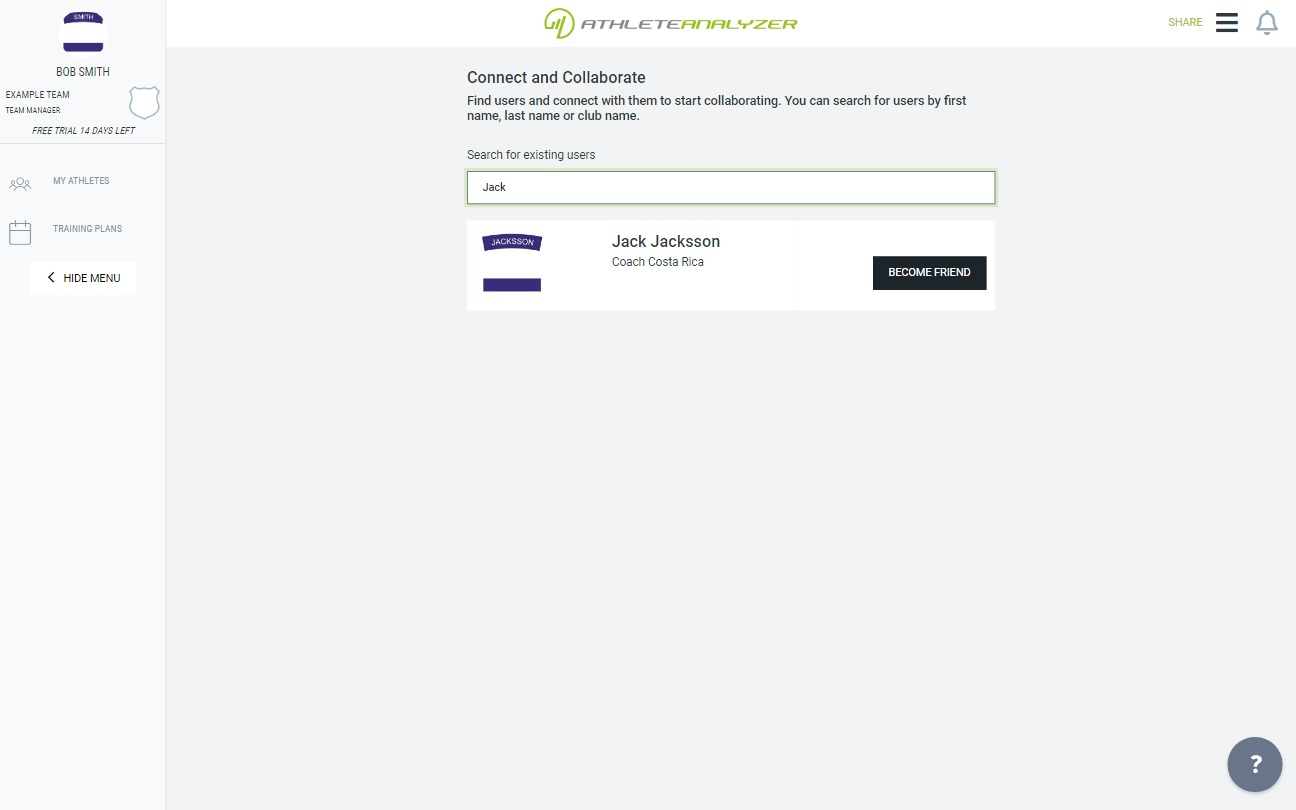 Enter the name of the user you want to become friends with. Click on "Become friend". The user will either accept or reject your request.